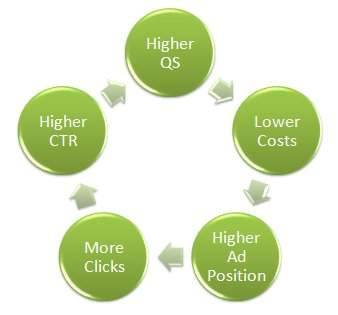 One of the most dangerous things that one can do in the world is going into business for themselves.  While this is one of the founding principles of the United States of America, small businesses are becoming less and less common throughout the United States.  One of the reasons for this is the overwhelming financial and political power enjoyed by large corporations within this country.  We live in a time of corporate mergers and hostile takeovers.  Based on these conditions it is a small wonder that small businesses still exist and operate in the United States.
However, the human spirit and desire are hard things to kill.  Despite all of the power and prestige enjoyed by large corporations, the American small businessman still persists.  Those who possess some of the most lucrative small businesses are not special.  They do not know anything that is unavailable to anyone who wants to learn.  One of the ways that small businesses gain viable opportunities for expansion is through innovation.  Small business owners should not be afraid of technology or change, they should embrace it.  The modern international multilevel corporations are using every bit of this new technology to beat the small businessman into submission.  Entrepreneurs should use the same weapons against their larger competitors.
One of the most recent advertising developments, which has taken over the United States based Internet marketing is pay per click ad campaigns.  These types of campaigns are the main reasons that nearly every website on the Internet contains a smattering of seemingly unrelated advertisements on the sides of the webpage.  These ads can be manipulated by the user, by clicking in the advertisement window.  Once this is done, a new window usually emerges containing more detailed information on the product advertised by the small advertisement.  The reason that these types of ads are so effective is that they are available for the web surfer's use, but generally do not interfere with the functioning of the websites.  From a business perspective, these types of ads increase in products and businesses public exposure exponentially.  While some would think that employing people to create such an ad campaign for small businesses would be as impossible as learning how to do it yourself, this is not the case.  Websites, particularly www.ppc.org contain Internet postings such as blogs and comment pages, which contain descriptions of how these types of ad campaigns work can be viewed for free.
At the same time, www.ppc.org also contains contact information and links to a variety of independent PPC firms.  Based on the services offered on this website, any type of business owner can find a specific PPC organization, that will fulfill their individual business needs, while also staying well within the realm of affordability, financially speaking.  These types of campaigns can also increase your small business's rankings within internationally recognized search engines such as Google and Bing.  Based on this information, a pay per click campaign might be just the thing that your business needs to increase its profit margins.  Those of you who are interested in learning about the possibilities of a pay per click campaign, may wish to visit www.ppc.org .
John Rampton is a PPC Entrepreneur, Author, Founder at Due a finance company helping small business owners. Follow me on Twitter @johnrampton