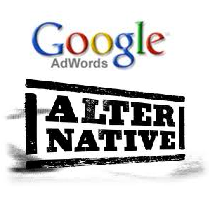 There is no question that the leading PPC program out  there is Google AdWords. Released on October 23rd 2000, Google AdWords have been expanding in this forever growing PPC advertising market clocking in revenue of $28 billion! However, these stats will mean nothing to you because what you want is the best PPC program to use with your . There are many alternatives to AdWords I can talk about. Nevertheless, most of them are not up to the same standard of PPC advertising AdWords is currently at.  Even so, here are the best alternatives to Google AdWords.
Before I start, you may also be interested in InfoLinks, another PPC service also worth mentioning as a way to boost your PPC.
3) Ad Dynamo
Ad Dynamo, a South African company that provides contextual advertising, is a growing company with hundreds if not thousands of
 publishers joining every day. With similar features to AdWords, the only downside to Ad Dynamo is the lack of publishers. Only created a few years ago, Ad Dynamo is still trying to find it's feet in this PPC market. The one positive is that because of the lack of both publishers and advertisers, the price per click is a lot less than it would be on AdWords – there's less competition.
It is very noticeable that Ad Dynamo have tried to copy AdWords in features to offer advertisers. Why not? If it is working for AdWords, the same features are bound to work for Ad Dynamo too. Keywords, daily budget and geographical data, Ad Dynamo will not let you down. Plus, now with the newly released Ad Dynamo credit card, managing your PPC campaigns has just got easier.
2) Chitika 
Founded in 2003, Chitika provides advertisers a different approach to advertising online. Instead of replacing advertisers main source of advertising, Chitika aims to work alongside it through the unique type of advertising units. Rather than having the typical ad box with text, image or flash in it, Chitika provides a pop-up advertising box at the bottom of pages which is proven to increase CTR
dramtically for your adverts. Therefore, for those thinking AdWords isn't enough by itself, go for Chitika too…
I would say the only downside to Chitika is the adoption they have towards America. By this, I mean that it is more difficult to use if you don't come from American as the currency is in dollars and many of the publishers are American too: if you wanted your adverts to be displayed in England, it is unlikely to happen.
1) adBrite
AdBrite is the best alternative to AdWords by far. It has over 80,000 sites for advertisers to choose from, at their own rates. However,
adBrite is not strictly speaking a PPC service but more of a buying and selling ad space service: contextual advertising is not present here. Even so, for any advertiser that is looking for a cost effective solution to advertising online, this is the best alternative to go for…
Even though the three PPC services above are good at what they are doing, nothing beats Google AdWords. With currencies to adopt every country, detailed analysis of your PPC campaigns and newly released AdWords Express where you can advertise online to people in your local area, the features AdWords has to offer makes it, like Adsense, the market leader in PPC companies.
So, from this article, what can you learn?
If you are a new advertiser online, go for Google AdWords. It's ease of use, unique features and friendly UI makes the whole experience of AdWords painless. If can't understand something to do with AdWords, you will surely find the answer online due to the millions of advertisers that have experienced using AdWords too.
If you are an advertiser that has used AdWords for a long time, stick to it or possibly try Chitika along side it too. The fact is there is nothing that can compare to AdWords. Only use the alternatives if you really need to.