Your grandma may possess or may not possess the martial art skills, but one thing is damn sure that she does not need to be an SEO Ninja to be able to drive traffic to her blog whatever the theme may be. Yah, much to the discomfort of SEO professionals, Google is supposed to make some 'small' tweaks in its algo just to level the game. Ok let me explain what this leveling game is all about. Leveling game does not necessarily mean that people who are optimizing their websites will come under scanner nope. Rather it means that Google will give a fair amount of opportunities to those folks who like your good old grandma does not know anything about SEO, leave aside its technicalities involved. Please do not press me hard, I am not gonna tell you anything about it because I cannot betray Google, sorry just kidding. Ok, the thing is that here I am not going to give you fresh sh#@ about SEO, rather I am going to narrate a beautiful story of a good old Granma and how she is supposed to be a great blogger without knowing what SEO is all about: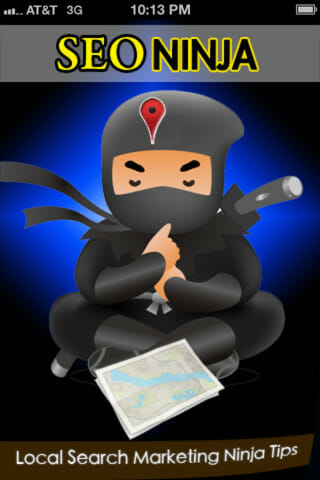 Prehistoric Time and The Previous State of Google: Let me go back to the prehistoric days when the gigantic reptiles used to roam on earth and rule the earth. In those days, Google bot was a bit, sorry for the strong work, duffer. It could not different between great articles and garbage and in majority of cases; it would come up with poor, if not horrific search results. In those days, Google bot could only judge a website by its title and meta description tag. So, if a website missed them somehow, Google bot would miss the website completely. But this is not the case anymore. Your Grandma needs not have to learn how to do keyword research or how to use keywords in the title. These things are now going to take a backseats thanks to upcoming algo shuffle likely to be introduced by Google within a few days. Google is getting smart at pinpointing what the content is all about and that means, your Grandma will now have enough time to think about the quality of the content rather than muddling with the SEO thing.
Time Now: You grandma has got a wealth of information that she wants to be shared with everyone around and she cannot think of competing with the smart guys out there who are trying to dominate the SERP by using all their SEO acumen without caring a fig like adding more value to their website, providing better users experience and  adding wealth of your information. Nope, what they are doing is, they are buying links to boost the ranking of their website artificially. Now as simple as it stands, your Grandma cannot even think of compete with these smart dudes. So does this mean that her website will never be able to come to the top of SERP? Well, previously it might sound impossible. But this is not the case anymore.
Why Your Grandma will Succeed? Yes, I am damn sure that your dear Grandma will succeed online because she is not going to take part in any shoddy practices like Link exchange, adding keywords forcefully in the body content just for sake of making it look good to search engines. She thinks and only thinks about the users. That simply means, she is doing her part and now it is up to Google to do its own part. A mutual understanding and your grandma is gonna be the next blogging Ninja.
Author Bio
Michael Evans is a passionate writer and a regular blogger. He is good at Photoshop and has contributed different tutorials on web design and development that have managed to garner positive feedback.