As a publisher, one of the first things you should do is make sure Google knows your website exists. You can do this by submitting your site to the search engine. As well as this, it is critial to use Google Webmasters Tool for your website too. This has many benefits that will improve your website's search engine ranking and enable you to view the organic health and performance of your website aswell. For this reason, here are four things you need to know about Google Webmasters Tool to use it efficiently.
#1 Submit a Sitemap
The sitemap of every website is an xml file which contains links to all of the pages and posts a website has, in a structured and order way for search engines to digest and crawl through. Without a sitemap, search engines would struggle to find every page of a website. For this reason, Google Webmasters Tools makes it easy for publishers to submit their website's sitemaps to Google, so they can crawl the website and display information to the web user about how many pages were submitted and indexed by Google from a sitemap.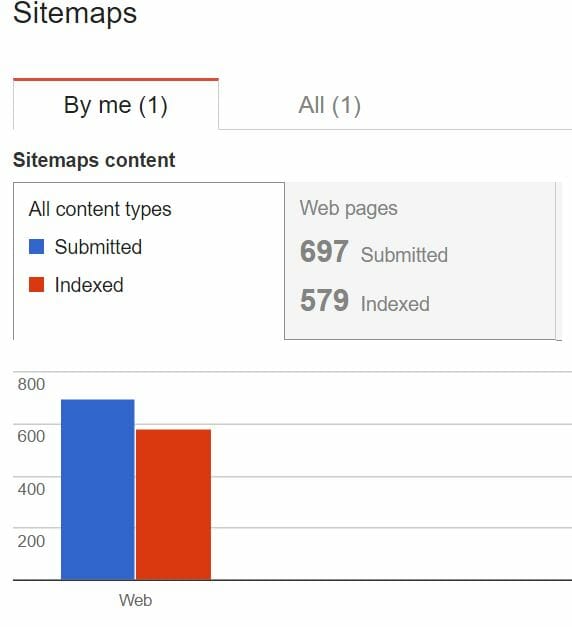 #2 Analyse Search Queries
One of the favourite areas for publishers to look into, the search analytics area allows the publisher to see how many clicks s/he is getting from Google, what search phrases were used to get the clicks, the average position of the website's search rankings and more. All in all, this provides a great overview of the organic health of a website over time.
If you are continually pumping out content, then you should see everything get slightly better and better over time – if your search analytics says differently to this, then you will know something is definately up.
#3 Fix Crawl Errors
From submitting your sitemap, Google will start the process of crawling all of the pages onto your website. However, as much as all publishers will hope in a 100% success rate in the crawl (where every page was successfully crawled), there will be times where errors occur in the crawl, such as with broken links, 404 error pages and more.
Crawl errors will impact the SEO of a website. For this reason, it is important to fix them as soon as possible: as soon as you see the error. The 'Crawl Errors' section provides publishers with all of the errors that occured during the crawl of the website as well as what the errors were, so you can get about fixing them.
#4 Update Site Settings
The site settings allows you to customize two areas of your site's SEO quick and easy:
Tell Google whether you want to show your website off as 'www.' or 'http://' or 'https://'
Limit the crawl rate of your website
The first choice will depend entirely on what you think will be best for your website. Some websites prefer to show www. while others, such as those with SSL certificates, like to show this off by showing https://. For the crawl rate, it is best to keep it to recommended to allow Google to optimise the crawling of your website. However, if for any reason you need to limit this, you can do so here.