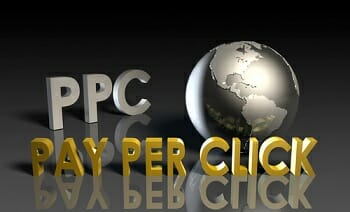 When facing the age-old dilemma of where to focus their cost per click efforts, PPC companies tend to stick to what they know best. Sure, it's easy to fall into old habits and simply turn to the same ad networks for pay per click campaigns time and time again. Yet, while a trusted network will deliver consistent results, it doesn't always provide the ones that clients want. Sometimes an online marketing firm has to decide that it's time for a change.
Although internet advertising companies are constantly examining their options, few are sure of how to move ahead with their clients' marketing demands. While there is plenty of back-and-forth in the PPC community at the moment regarding where a company's pay per click focus should lie, sometimes setting some ground rules can make a world of difference. To this end, the following are three excellent guidelines for choosing where to dedicate your next PPC campaign efforts.
Rule 1: When Dealing with Strong Visual Elements, Choose an Appropriate Venue
It's been proven that excellent visual assets can be immensely successful in obtaining a solid click-through rate with your PPC ads. Companies that have access to visually appealing, unique images will want to flaunt those photos so as to bring in more site traffic. The same can be said of high quality videos that trend well on YouTube. If a PPC company has access to any visual materials that may help improve conversation rates, it should never hesitate to include them into the campaign as much as possible.
Fortunately, 2012 looks to be a promising year for those marketing firms who want to implement more photos and videos into cost per click ads. While Pinterest could very well turn out to be the image-sharing network that internet advertisers turn to for photo-based PPC, there's a lot of opportunity right now in the new AdWords for Video program that rolled out last week. Incredibly straightforward and budget-friendly, YouTube's advertising network has now become more accessible than ever before. Interested online marketing firms can find a simple guide for using it here.
Rule 2: Use the Strength of your Social Media Listing to your Advantage
Every social media company has been watching the constant upward growth trend of the Facebook Ads program. After the recent Timeline update, every Facebook user page now has the capability to show advertisements. As a result of these new marketing opportunities, the social network has become a bee hive of PPC activity as of late. Yet, while many companies choose to use the network's cost per click program, not everyone who does so will see a decent click-through rate.
The biggest obstacle that many companies face when using Facebook Ads comes from user engagement. Simply put, not every business has the sort of clout or user interest to get the most out of the site's PPC options. Companies that offer a product or service that users will find highly engaging will always see better CTRs than other businesses. For example, companies that handle the marketing for upcoming movie releases or concerts will always experience a decent level of success, but a small mom-and-pop shop that sells knickknacks and antiques won't fare nearly as well. While Facebook Ads definitely has the potential to lead to strong conversion rates, one should only attempt PPC through the network when a client can offer something that users will find interesting and relevant to their interests.
Rule 3: Run your PPC through Networks where your Organics are Weakest
Setting one's PPC campaign through an ad network is a tried-and-true marketing technique as well as the safest way to run one's advertisements. Although the outcome of a traditional PPC campaign may not be nearly as dynamic as when performed through social networks, an online marketing firm will see decent traffic and conversion rates when relying on standard PPC tactics. However, while there isn't much room for variation in a standard pay per click campaign, there are some smart way to lay out CPC operations.
By choosing to run a campaign on those networks where organic links are trending poorly, a company can use PPC traffic to help supplement any shortcomings it may be experiencing. If a focused keyword is experiencing relatively low user activity on Bing, then a PPC company should consider implementing the bulk of its PPC efforts through Microsoft's adCenter. Likewise, the same can be done for poorly performing search terms on Google SERPs through AdWords. Many PPC companies use campaigns such as these to pick up the slack when their analytics are at their lowest.
Todd Bailey is Vice President of Marketing and Digital Strategy at WebiMax in Mount Laurel, NJ. WebiMax is an industry leading search engine optimization (SEO) firm with over 150 employees and 500+ clients worldwide. Find him on Twitter @WebiMax and @push_star