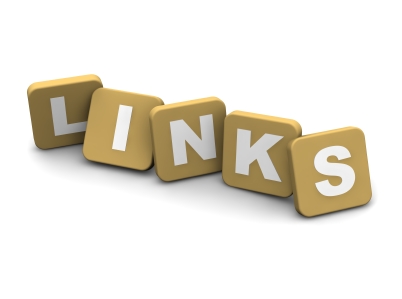 If you want to see your website on the first page of a search engine, it is essential to bear in mind that this goal actually relates to your capability to create inbound links which can direct visitors towards your virtual platform. However, trying to create inbound links without following certain strategies is similar to navigating a ship without compass. This plastic comparison indirectly tells you that link building is a complex process, which cannot be completed without appropriate planning.
A Few Strategies That You Should Consider for Your Link Building Campaign
There are a few available strategies that you can use in order to get the best out of your website. Therefore, the very first thing that you have to do after building your website relates to posting content which is highly informative, interesting, and instructive. You have to make sure that the people who visit your website can learn something good and unique. This thing actually means that your website should present real information in a way that will never disappoint your readers. By considering these aspects, you are able to create a truly interesting website which would attract numerous inbound links not because you use black hat SEO techniques but because people consider your website worthy to be interlinked to.
Another thing that you should do is to run an online survey. By running a survey that relates to your niche, you can entice numerous bloggers to link back to the survey-post. And even if this strategy is very complex and takes a long time, it can deliver some truly high quality backlinks. Writing articles and submitting them to the best article directories is another great strategy which might bring along numerous inbound links. If you intend to use this strategy, do not forget that writing high quality content is a prime requirement that you should comply with if you want to get some good quality inbound links.
You can also use social bookmarking to create different backlinks. Although these virtual spots are not dedicated to creating inbound links, you can use them in order to direct people towards your website. Many people who are visiting different social platforms might find your website interesting and link to it. Additionally, they can share information about your websites with their friends. Another thing that can help you to get high quality inbound links is to build your own blogs. However, you have to make sure that your blogs does not only relate to your niche but also present high quality content. The blogs that you create can belong to different sub-niches that reflect your website's activity. And even though creating a few high quality blogs might take a long time, it is important to bear in mind that this strategy represents one of the few solutions which can literally help you to propel your website high in different search engines.
By simply applying all these basic strategies, you can get more backlinks than you might obtain if you use some other complicated methods. But, it is very essential to bear in mind that although these methods are simple, their implementation usually requires a lot of patience and dedication.
John Rampton is a PPC Entrepreneur, Author, Founder at Due a finance company helping small business owners. Follow me on Twitter @johnrampton