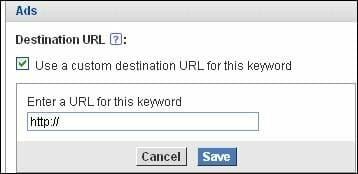 Search engine traffic is important for success of any website or blog. Every blogger or website owner aims to achieve top search engine rankings for their targeted keywords to get targeted traffic and improve income potential of their sites. It's not easy to achieve top search engine rankings and it requires continuous efforts to achieve and maintain it. If you are struggling to get high rankings in search engines it means that your website is not well optimized for the search engines to increase your rankings. There are a number of factors which determine search engine rankings for websites. These factors are known as search engine optimization techniques and play an important role in determining a site's rankings in search engines.
Here are some of the most important factors which help in determining search engine rankings.
1) Content
Content is one of the most important factors in determining search engine rankings for a website. Quality and unique content is a vital aspect of effective search engine optimization. You should aim to provide valuable and useful information to website visitors through your website content. It is also important that you regularly put up fresh content in your website to get best results in search engine optimization. You should never post duplicate content or put up multiple posts on the same subject again and again as this will severely hurt your search engine rankings.
2) Link popularity
Inbound links are extremely important for achieving high search engine rankings. Search engines regard link popularity as an important determinant for your website's rankings. Here are some powerful techniques to build inbound links:
i) Article submission
You can write and submit articles to other websites and article directories to build inbound links for your site.
ii) Content
You should regularly update your website with quality content which is useful for your website visitors. This will help you build credibility in your niche and other webmasters will want to link to your site as it can be beneficial for them and their own visitors.
iii) Start a blog
You can even start a blog and update it regularly with information related to your website's niche. You can then link to your site from the blog to build inbound links.
You can really boost your search engine rankings if you follow the above techniques. Remember search engine optimization is a continuous process as search engines keep changing the criteria on which they rank websites. Never try to trick search engines as this may get your site banned or dropped from search engine results. Search engine rankings are vital for a website's success and if you follow a few basic rules discussed above you can easily get your website to the top of search results in all major search engines.
Fazal Mayar is a young blogger that is in the make money online niche. Subcribe to his blog's RSS Feed for more great posts.
John Rampton is a PPC Entrepreneur, Author, Founder at Due a finance company helping small business owners. Follow me on Twitter @johnrampton