Billions of people use Google every day, but how many people actually know how their service works? The average user of their world's most popular search engine can take the grunt work for advantage, but as marketers, we should have a better understanding.
The following infographic provided by PPC Blog, shows the long and detailed process of how Google finds your content, looks through the internal links and actual content of articles, then continues to crawl and index your site within Google so the rest of the world can enjoy your web site. Through the use of Google's extremely expensive and secretive data centers spread through out the world, results can appear within their search engine in just seconds and get viewed billions of times per day, which ends up on over $20 billion dollars a year generated for Google!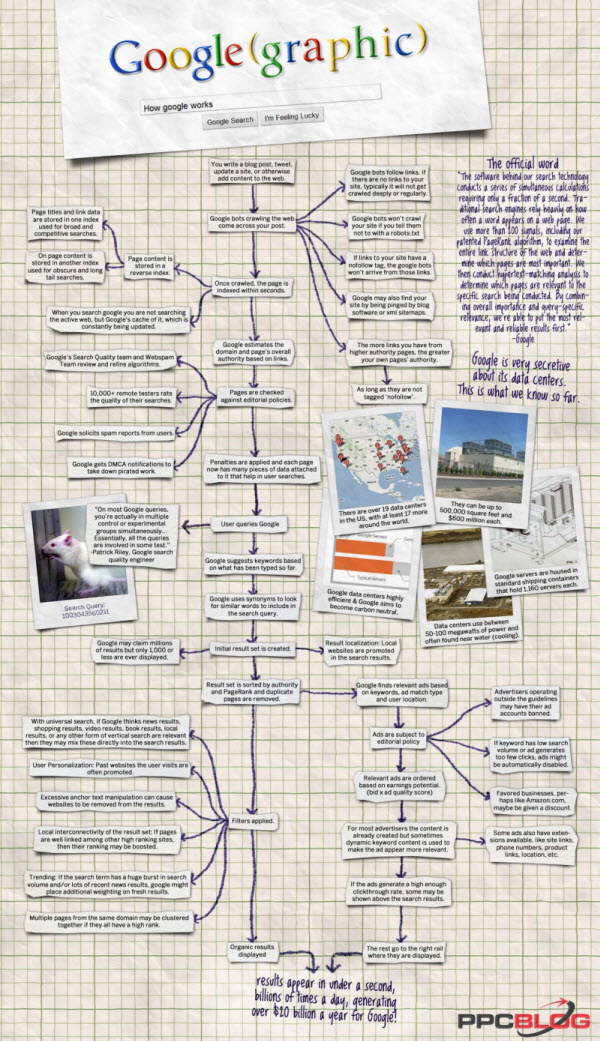 Now that you have a better understanding of how Google works, you can tell your friends and let them know how nerdy you really are. Now we need a nice infographic for how Google works their Adwords, Analytics and Adsense divisions!