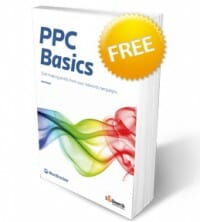 Today there are so many different ways to promote and advertise your business. One of the most popular ways is through something called Pay Per Click (PPC). This is a marketing strategy that uses keywords and advertisements to entice customers to click on your ad which then takes them to your site. This article will provide some tips on how to best use PPC.
How does it work?
They're are two types of PPC, the first featuring content- creating site and the other featuring search engines. Content sites, also known as "free sites" are web based businesses that provide free content equaling high traffic. Examples of this are sites such as Collegehumor and Facebook. These types of sites make a majority of their revenue from ads that are listed on the site that bait consumers in to clicking on them. In this type of PPC, advertisers usually pay a flat fee based on how many people click their ad from a site and continue on to their site.
Search engines use PPC advertising a little differently. Search engines collect some of their revenue from advertisers who bid on key search phrases. For example, if I typed in "best Italian restaurant in Seattle, WA" the company who has previously bought theses search terms would come up first in my search results.
How can I use PPC marketing most efficiently?
One of the reasons PPC marketing is so popular is because you are not blindly advertising; putting out an advertisement for anyone one to see hoping to see if it relates to some consumers. With PPC marketing, placing ads on relevant content-creating websites and bidding on keywords in search engines guarantees that your ad will reach your target audience.
When creating your PPC ads keep in mind the following things. First, find your demographic. Brainstorm a series of words that you would use to look up your product or service. Then come up with alternative search terms. For example, if  my search was "handmade jewelry" an alternative search term could be "homemade sterling silver necklace".
 Another PPC tip is to find out what your most common negative words are. These are search terms that often pop up in relation to your regular keywords. For example if I searched "best eyeliner" many results come up, including "tattoo eyeliner". Since this search term sends my consumer on the wrong path I can have the search engine block the word "tattoo". Finding your negative words can help you simplify the process of finding your website.
One of the last areas of PPC to focus on is AdWord. AdWord is simply a short specific description of something you site can offer. For example if I owned a sporting goods stores. my AdWord could mention what great camping tents we have. By having lots of AdWords for different services your business offers you can reach lots of specific consumers that will be drawn to your website.
Another quick tip about AdWords is to create landing pages that reflects each AdWord you have. For example, if your sporting goods store has an AdWords about their wide selection of hiking boots, have the landing page reflect that by linking the directly to your hiking shoes instead of the home page. This maneuver allows your customers to find what they are interested in right away instead of possibly getting lost on your homepage.
Overall, PPC is a very helpful way of advertising and increasing traffic to your site. Using these PPC tips and tricks will ultimately help you optimize your results leaving you with a more successful advertising campaign. If you find that PPC just is not your thing and you need some help, then outsourcing this to a reputable PPC management company might be a great option for you.
John Rampton is a PPC Entrepreneur, Author, Founder at Due a finance company helping small business owners. Follow me on Twitter @johnrampton