The search engine optimization (SEO) of a website is crucial to the traffic the website brings in from organic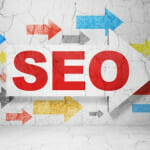 sources, such as Google. 2018 is looking to be another big year for websites as the competition increases worldwide for top spot on search results. In keeping with changes Google have made and are looking to make, here are some SEO techniques and tactics you should start to implement into your website so you can maximize the traffic you gain from search engines.
#1 Implement a Q&A Forum
If you already have a forum, then this point does not apply to you as your forum should be gaining traffic organically already.
If you do not have any time of forum, then it is a good idea to look to implement a questions and answers section to your website. This is because:
Q&A sections tend to be relatively easy to implement – much easier than a forum for that matter.
Google has recently been testing 'Best Answer' for Q&A searches. This produces a rich snippet of the best answer for a question the web user searches.

Considering that voice search is becoming more popular and the inclusion of a rich snippet area for best answer, adding a Q&A section will help you compete for this emerging market.
Q&A sections allow the community to ask the questions they want answering, resulting in extra content that you don't have to pay for or put time into making – it's free SEO.
#2 Check and Report Your Google Webmasters Search Console
The Google Webmasters Search Console is a brilliant way to see how your website is doing on Google, allowing you to view every important part to the website's SEO health. With this, I tend to review, every year, my website, as a whole, using Google Webmasters Search Console, in collaboration with Google Analytics, to see the areas the website is doing well and why, as well as the areas the website is doing badly and why. From this, I can create aims and objectives to rectify such problems and expand on the good to further improve the SEO of my website.
#3 Clean Up All Errors
Another yearly activity I do is clean up all the errors that are associated with the website, such as 301s, 302s, 404s and more. Although Google puts more emphasis on some errors than others, it is good general cleaning to get rid of all the errors, since this can also improve the web user's experience and improve SEO further.
This activity can be done in Google Webmaster's Search Console to identify the errors. From this, you can use numerous plugins to correct the errors, if you have a WordPress-based website.