One of the best elements to WordPress, along with the complete and utter control of, well, every aspect of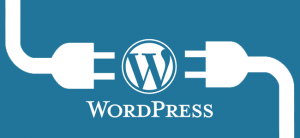 a website, is the fact that there is an open source platform to create plugins for millions of WordPress users to install and use. Think of it as the app store for websites. There is, pretty much, a plugin that can do, just about, anything you want for your WordPress website.
However, this can be a problem, at the same time. Having such a large choice of plugins means it is sometimes harder to find the right plugins to suit your website. To help with this, here are 10 WordPress plugins that, from past experience, have proved effective to improve the performance of a WordPress website, making them the perfect choice of plugins to use in 2018.
Ad Blocking Advisor – Isn't it annoying that there are millions of people worldwide that use ad blocker to stop any adverts from appearing on websites? Ad blocking advisor targets these web users with a message that you can design to say 'please stop using ad blocker just for this website'. This will help to improve the revenue produced from your website.
Akismet Anti-Spam – Used in its millions, Akismet is the a great way to protect a website from spam, by automatically pushing spam comments into a spam folder, saving the WordPress user much time when it comes to the moderation of comments.
BestAzon – Localize Amazon Links – If you profit from Amazon affiliates, then this plugin is a must have. BestAzon enables any Amazon affiliate to change automatically to the correct Amazon website, based on the location of the web user viewing it, greatly improving the conversion rate of such links.
Cache Enabler –  Every website should have a cache, which is an effective way of compressing websites to reduce the load speed time significantly.
Cookie Consent – It is an EU law to make sure the web user understands and accepts the use of cookies on a website. Cookie consent is an effective plugin which can display such a message, which can be modified to the user's preferences.
Jetpack – Not much needs to be said about Jetpack. It is the 'motherload' of WordPress plugins providing useful statistics and more, as part of the integration with WordPress.com.
Q2W3 Fixed Widget – This plugin enables the sidebar widgets of your choice to stay 'stuck' to the sidebar, irrespective of scrolling. This significantly improves the exposure such widgets receive.
Wordfence Security – Cyber attacks are all too common nowadays. Wordfence security is a great all-in-one security plugin for your website, keeping your website safe from malicious break-in attempts.
Yoast SEO Premium – Yoast SEO free is a great SEO all-in-one plugin. Yoast SEO Premium is worth the investment as it has useful additional features, such as automatically redirecting when you change the URL of an article to reflect such a change for search engines.
WP Time To Read  – A worry for some web users is how long it will take the to read through an article. WP Time To Read produces a colour bar at the top of the website that grows as the page is scrolled down, giving a aesthetically pleasing indication as to how long is left for the web user to read.
Will created AskWillOnline.com back in 2010 to help students revise and bloggers make money developing himself into an expert in PPC, blogging SEO, and online marketing. He now runs others websites such as Poem Analysis, Book Analysis, Ocean and Beyond, and RestoringMamods.com. You can follow him @willGreeny.