When it comes to creating a new website from scratch, you may use Blogger. But, for the vast majority,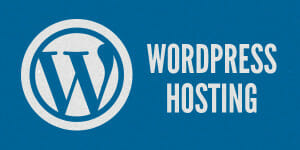 the open-source WordPress platform would be the desired choice to go for. Unlike Blogger which provides free unlimited hosting from Google (well, they own the hosting so it is still not preferably for many bloggers), you will have to pay for your own hosting from either WordPress or a 3rd party source. In general, the value for money of the inbuilt WordPress hosting is not that good when you compare what they are offering to the likes of HostGator, Godaddy, 1&1 and more. Therefore, if you choose to go for a third party hoster, here are a few tips to help you get the most value for money.
#1 Always Haggle
Since there are many websites that will offer WordPress hosting, it is an extremely competitive market which usually results in bloggers being price sensitive – by this, they will go for whatever offers them the best value for money.
However, once you have found the hosting to go for, it can still get cheaper. It is normal for hosting websites to offer discount codes, pretty much nearly every day, to further lure bloggers into using their hosting. On top of this, you can haggle with live chat support to get even further discoun. If you can convince them you are going to use their service for the next 10 years you can get an even bigger discount!
#2 Only Upgrade Plan When You Need To
Hosting websites will usually try and communicate with you to upgrade your plan because of 'X' and 'Y' reasons. However, what they are basically saying is 'if you upgrade, we make more money so can you do that please?' Only upgrade when you have to.
An example of this is with one of my websites run by GoDaddy. I had reached the maximum visitor count per month for my plan so had to upgrade. I spoke to live chat and told them this, but also mentioned how I saw other websites offering hosting at cheaper prices. With this, I managed to upgrade my hosting and get a discount on top of it too. If you don't ask, you won't get.
#3 Choose Your Host Wisely
95% of the majority of blogger's decision, when it comes to hosting, will be the cost of it. However, 5% should look into the type of company they are going for, the support they offer and reviews others have given of them online.
Although there are many articles that explain how simple it is to move between hosts, most people will not want the aggravation of having to do this all for a few dollars off a month. Therefore, make sure you are completely happy with the host you are going for because, if you are planning to run your website for years and years, you will have to use the hosting for years and years too…
After completing a Masters degree in Automotive Engineering with Motorsport, Will moved on to work at McLaren. He created AskWillOnline.com back in 2010 to help students revise and bloggers make money developing himself into an expert in PPC, blogging, SEO, and online marketing. He now runs others websites such as PoemAnalysis.com and RestoringMamods.com. You can follow him @willGreeny.