There are millions of searches a month by web users looking for ways to make money online the easy way. The most used way to make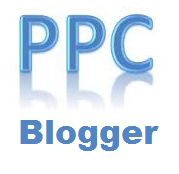 money online is obvious: through blogging. However, this doesn't always mean it is the easiest form of online monetization. To become a blogger, you need to have entrepreneurial skills such as being self motivated and determined to succeed. Starting out as a blogger is a long and horrible process, I admit, (much like when a business starts up) where you will be clocking in many hours or work for a few pennies a day. For anyone wanting to be a successful blogger, being a successful PPC expert beforehand will give you a considerable advantage in your chances of making money online. Here are the reasons why.
You Have Already Made Money Online
From being a successful PPC advertiser, you would have already made money through a PPC campaign. This means that you have experience already in knowing how to make money online. The interesting point is that PPC is actually quite similar to blogging. Both require a text link be it paid or organic and both have the objective of getting the web user onto a landing page. Therefore, from gaining good experience in PPC, you have will have gained good knowledge about blogging too such as keywords, SEO and optimisation of landing pages.
Text Advert = Post Headline
When you are creating the first line of your PPC advert, you want it to feature a few crucial elements. You would want it to be:
To the point.
Simple.
Easy to read.
Clickable.
As a blogger, when you create an article, you want your post's headline to have a few crucial elements too within it for maximum success. You would want it to:
Sum up your whole post.
Be to the point.
Be simple to read.
Be clickable.
This comparison should help you realise that the process of creating a headline for your advert is near to exactly the same as the process when creating a post headline. The only difference I feel between creating a PPC text headline to post headline is that a post headline should be search engine optimised. With PPC, you don't need to do this because you are paying for the location of your advert on results page. However, with blogging, you need to have a short, snappy title to get a high position of search results.
If you look at pay per click advertising and blogging in general, they are extremely similar. What I feel is the main similarity is that both require the web user to 'land' on the landing page or post page. For this reason, whatever articles that are out there which look at landing page optimisation can also be applied to the template of a blogger's website. For some bloggers, the aim is not to just get traffic to their website to make money from it. Some bloggers like to gain a sizeable readership to post articles to while others like to create a strong social media presence. Whatever the blogger's objective is, landing page optimisation articles can be used to help the blogger gain more conversions from their objective.