Once you decide that you are going to be using the adCenter platform it will be good to know just how to get the most out of your investment. You don't want to take any shortcuts and end up wasting your money and so we have developed a ten point template for success
1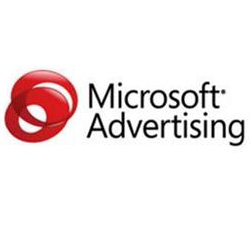 . The first thing you should do is set a reasonable budget. The best budget should cover a scope of a year and not just a week or month. The reason you want to do this is because it will take time and you won't see success over night. It is really something that you have to commit to. What you can do is to start small and as you start seeing success you can increase your budget as is fiscally responsible in your situation.
2. The adCenter back-end has a lot of tools for analysis and reporting so knowing the product inside out will help you to get the best results. These tools can help you to calculate your unique click through rate among other things that will be helpful to your campaign.
3. Ensure that your target audience is very clear. adCenter tools for targeting customers is very good but you must first have a clear cut picture of who your target is, their age, where they are etc. This will result in a higher conversion rate and of course more sales and more success for you.
4. Do a careful selection of keywords. The keyword selection tool in adCenter is adLabs. This not only gives you the best keywords but also the best keyword combinations and the best time to use each.
5. You must now use the split testing technique. This allows you to determine which keyword works best at which time of day. This is a tried and true measure which can help make your advertising campaign very successful.
6. You need a landing page. This is where people will go when they click on your ad. The best landing page should be clear in explaining the next action of doing business with your company. It should have the same theme of the ad in the sense that it provides the public with what they expected to find after clicking on the ad.
7. Next adCenter gives you the opportunity to track your results. They allow for daily and sometimes hourly updates so that you always know what is going on with your campaign. This will help to prevent overspending.
8. With the above you can analyze your weakest and strongest links. If you are having low click through's you may have chosen wrong keywords. If you are getting click through's but your conversion rate is low then maybe your landing page needs fixing.
9. Once you have figured out what works and what does not all you need to do now is to fix it. You need to continually make adjustments when it comes to PPC because what works this month may not work next month etc.
10. adCenter is man-made and it will have its occasional glitches. Take the time before hand to get to know the client center so that you can have your glitches sorted out in the speediest manner.
There you have it; ten tips to help you get the most out of Bing's adCenter.
John Rampton is a PPC Entrepreneur, Author, Founder at Due a finance company helping small business owners. Follow me on Twitter @johnrampton