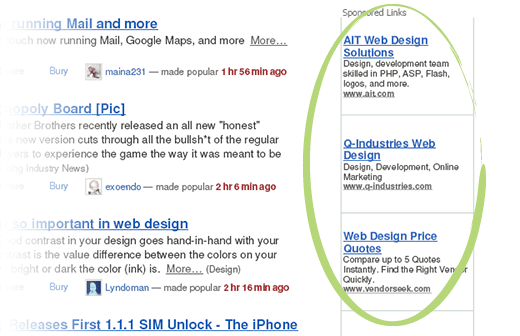 The MSN adCenter is not a new advertising campaign but still it is not one of the most popular ones you hear about especially for new age internet marketers who came on the scene in 2010 – 2011. It was by chance that I heard about this tool and since I knew such little about it decided to help make others more aware of it as well.
The MSN adCenter is a Pay Per Click advertising service that operates in much the same way as the more popular Google AdWords. It does provide a good amount of competition for the latter has it has done a lot of work in the field keeping in mind that it is less popular than AdWords. If the word gets out on this one enough it could become a huge rival for Google AdWords.
With that said, let me get right into sharing with you how you can use this advertising tool to get the most out of your advertising budget.
One area where this tool far outpaces AdWords is in the area of analyzing and targeting. This due to the fact that MSN already has a very large database that existed prior to them releasing the adCenter and will continue to exist and expand for that matter for years to come.
With this huge database they have information stored on people from all over the globe who use the various MSN services the largest being its email service. Options available for targeting in adCenter include gender, geographic location or time of day, day of the week or any combination of those you would like to use. This advertising tool hence doesn't rely on people searching the internet only and as such if you are looking for a wider but still clearly defined target MSN adCenter is just what you seek.
With efficient targeting you are certain of more traffic and a higher conversion rate. This means that per ad dollar you spend you will have a higher amount of sales. And that is just one aspect of how adCenter can stretch your ad dollars. Surveys also show that adCenter has a higher conversion rate than Yahoo!® and AdWords. Which means more traffic and less unqualified click through's that cost you money but still send no sales your way.
They are also good with their reporting within the system. They are always analyzing and giving out reports to their users which help them to alter their campaigns so that they can make them more efficient, more cost effective and more profitable. Some of the tools used for analysis include the AdTracker, the invalid click identifier, the conversion tracker, budget optimization tool, ad optimization tool, keyword optimization tool and the website optimization tool.
These tools are a core aspect of the success of the system as they help you to right the wrongs in your advertising campaign ensuring that your money doesn't go to waste and indeed turns a profit. Over time as with anything the system will continue to get better as they are constantly working on ways to ensure that your money is spent in the most efficient manner.
John Rampton is a PPC Entrepreneur, Author, Founder at Due a finance company helping small business owners. Follow me on Twitter @johnrampton