Google, on top of everything, is striving for one thing with their search engine: creating a better browsing experience for the web user. If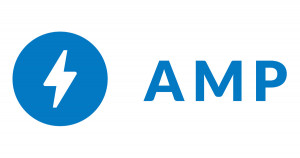 there is a way to achieve this, they will look into and implement it. One feature that Google believed helps improve the experience a web user has with their search engine is with AMP mobile pages. This stands for Accelerated Mobile Pages. They are very simple cached versions of a website that Google uses to make sure the loading speed of the pages are lightning quick. This results in a reduced time to load, reduced chance of a bounce/exit and a better experience for the web user overall. However, is it a good idea to integrate mobile pages with AMP? Here are the main pros and cons to implementing AMP pages on a website.
Pros of AMP
Increased loading speed – Since Google caches your AMP pages, they pull the data from their own servers and not yours. This makes the pages load incredibly quick, reducing the chance of web users exiting early because they are tired of waiting.
Increased ranking – Websites that load quicker tend to rank better too (website load speed relates directly to SEO).
Less load on your servers – If you are a website that gets a lot of traffic from mobile devices, then using AMP will do wonders for your servers. Since it goes through Google's servers, the strain on your servers is significantly reduced.
Cons of AMP
Lack of Ads – AMP pages are very bland. They are like this for a reason, since it is the content that is the most important, whilst making sure it is 'simplified' to reduce the loading time, even when cached. This does mean that some AMP pages and their designs will have adverts removed from the theme, reducing the amount made through advertising. For many websites that run PPC, this could be a deal breaker.
Analyse the traffic? Nope. Due to the fact that the traffic is pointing to a Google server, you are unable to analyse the traffic for those that are viewing an AMP version of your website. This makes it difficult to understand if AMP is working to your website's advantage, or if your previous mobile theme would have worked better.
Mobile themes are generally very good. It makes sense to use AMP for better loading speeds etc. However, in a day in age where most of the traffic is now mobile, and Google indexes mobile pages ahead of desktop versions, it begs the questions why would you go AMP at all? Many mobile themes are extremely good at loading time, usability and functionality. Therefore, apart from the loading time difference and the potentially better SEO because of it, why would you not adopt your own optimized mobile theme for a stripped down AMP theme?