When it comes to creating a successful pay per click campaign, there are many many factors that will affect the success of that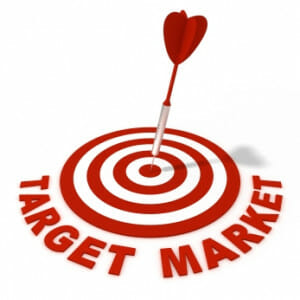 campaign. One of these factors will be linked to your target audience, who are the web users you want to target through PPC. Understanding your target audience is crucial to succeed in PPC. For this reason, it is vital that your campaign satisfied the needs of your target audience through the means of PPC – if your campaign does not do this, you will struggle to get conversions. Here are a few ways you can satisfy web users through PPC which will encourage them to that conversion you want.
Who is Your Target Market?
Before anything, you need to know who you are trying to advertise to. You will need to know key facts such as the age of your market, the type of people they are, what type of jobs they have, where they live and even what nationality they are: all of these are little snippets of information that help you better mould your campaign to the people you are trying to advertise to. Although this might be difficult, without knowing who you are advertising to will make it much harder to profit from PPC.
Identify Their Problem
Although this will not apply to every single campaign, it will apply to the vast majority. The underlying truth is that people search on Google and other search engines to solve a problem. Therefore, in order to propose a solution to their problem, you need to completely understand what the problem your target market is having to begin with. For example, someone could be struggling with keeping fit – a campaign to find ways to stay fit quick and easy is the solution that s/he would be looking for. Only by knowing the problem can you propose a solution.
Propose the Solution
This is where you have lured the web user onto your landing page and are trying to publicise the solution to the web user's problem. This is where landing page optimisation comes into place.
Saying this, you will need to be careful when it comes to showing off the benefits of your solution. There is the saying 'if it is too good to be true, it usually is'. Therefore, do not oversell your product or service. State the facts and make it believable because if it is too good to be true, it might just be working against you more than it is working for you.