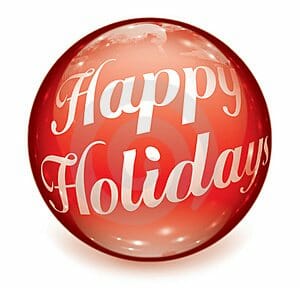 The nights are drawing in, the air is getting frosty, the shops are slowly being taken over by festive offerings. Yes folks, the holiday season is on its way – is your pay per click management strategy ready to roll?
Seasonal PPC Strategies
Before you delve into writing festive ads for your PPC campaign, take a moment to think through your overarching strategy.  Are you trying to sell, sell, sell pre-holidays? Will your holiday pay per click resemble a highly-organized battle strategy with waves of focused offers? Or should your company pull back from advertising while good cheer distracts customers from the potential of your product?
Decide the focus and goals for your pay per click – that should tie in with overall business goals. With the overarching strategy in place, you can then make sensible decisions that will drive you in the right direction.
Ad Groups
You'll need to audit your existing ad groups to decide how to move forward in the holiday season: Your ppc strategy may just need new messages to suit the season, or you may need to target seasonal keywords requiring brand new ad groups.
If possible look at your pay per click data from the last holiday season to decide what worked and what didn't. Reviewing historical data can help you build a better campaign – and if history suggests a sharp rise in seasonal traffic, building new ad groups to accommodate it may be a very smart move.
Creative Ad Copy
Whether you have a service-based business or an eCommerce site you'll want to get creative with your ad copy. All the usual rules of come into play, plus you'll need to test seasonal messages.  Google AdWords now reviews and approves ads while they're paused – giving you more scope to use countdowns, change offers and promote with more urgency as you get closer to Christmas.
Festive Landing Pages
And don't forget, with great festive ads should come great festive landing pages – and now is the time to review yours.
Do the landing pages fit with your seasonal messages and branding? Are they converting at a high rate? Do they need to be refreshed, left as they are or do you need entirely new pages to meet your goals?  Time is of the essence: if your current landing pages don't make the mark you need to act fast.
Budgeting for the Holidays
Budget is one area where a one-size-fits-all approach really won't work. Some of your target areas may need increased budget to respond to seasonal demand while others can tail off in December.  And that's assuming that December is a big time of year for your company. If your business isn't in the market for pre-holiday traffic but booms when New Years Resolution season hits, you may need to hold back your budget until January.
Even if you haven't used pay per click before, historical sales trends, along with your seasonal strategy should guide your decision making when it comes to budget.  So as you start thinking about decking the halls don't forget to prep your pay per click campaigns for the season. With forward planning your advertising can help you to meet your festive goals.
John Rampton is a PPC Entrepreneur, Author, Founder at Due a finance company helping small business owners. Follow me on Twitter @johnrampton