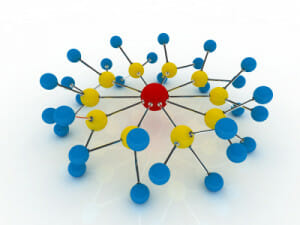 Link building is an essential part of SEO, which will help our blog or business websites to rank high on search engine rankings and get us more clients and customers. There are several ways to do link building but the most important and best way to do this, is with the help of contents.
Now we all know that having great contents on our website which attracts readers attention will help us to build links naturally along with creating an authority to our website. But if our website is a new one and if we building links for it to create reputation, posting contents on other people website is the best way to move forward. Let's take a look at the difference between hosting and posting contents for link building.
Hosting Content:
In my experience, hosting content on our website is an essential strategy to build reputation as well as to get success. Without having a great deal of informational and useful articles in our website, our success will also be limited. Writing useful and unique contents and promoting them will eventually help us to build links, reputation as well as social activity.
But there are few questions need to be asked before hosting on your website. How much content do we have to publish in your website to get natural links? How much links can we build using this strategy? Well, having a huge of articles on our website won't help us to get links. Instead we should focus on the quality. If we have a quality article on our website on an ongoing topic or on an informative topic, other webmaster will refer to that article as an information source which in turn serve as backlinks.
For the second question, we can't guess the number of backlinks we will get naturally by hosting articles. If it is really informative, then we can get a great deal of links which we can measure later, but before hosting the content, there will be no way for us to determine the number of links.
Posting Content:
When you are launching a new website or working for a few months old website, it will take some time to get natural backlinks even if we have great contents. On those occasions, it will be better for us to opt for posting contents on other people sites which are similar to our niche (If you launch an Internet Marketing company website then you should publish contents in SEO, PPC, SMO niche sites). We can do that either by doing a manual search on Google and find the related blogs or using services like MyBlogGuest. Either way, we can get good backlinks from authority websites by posting content in them. This method is called Guest posting which is the best way to build links and authority for a new website.
Link building using contents is the best way. So, hosting and posting contents have an equal amount of benefits and therefore everyone should both these strategies to build links.