For many bloggers, the lack in traffic is not because they are producing irrelevant and poor quality content. In many if not most cases, bloggers are producing good content for the internet. However, this content is not search engine optimised for search engines which will make them suffer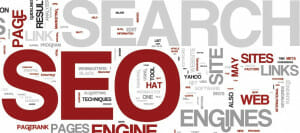 when it comes to the point when web users search for the content's keywords. It is all great making good content. But, if you do not know how to 'SEO' the content, you may find your website will struggle to gain any reasonable amounts of traffic. Here is how you can make sure you manually search engine optimise every web page you create.
SEO Your Title
The title can be considered one of the most important aspects to an article when it comes to SEO. The common misconception is that bloggers think it is better to fill an article's title with as many keywords as possible for what they think is 'SEO'. However, having a title too long (or the opposite: too short) will in fact cause more problems when it comes to search engine optimisation. Here are a few rules you can apply when creating your article's title:
The best titles are around this sentence length. They do not overfill the title with keywords and is relatively short and easy to read. Remember – although web robots will read your title, in the end, web users will be the people that read your title. Make it readable to both humans and robots.
Remove 'the/and/ to' etc. These are words that take up space in the article's title that do not help when it comes to SEO at all. For example, the title 'The Internal and External Sources of Finances' can be shortened to 'Internal and External Sources of Finance'. Although not the best example, you can see it is pointless including the 'The' at the start of the title.
Content
The SEO of your content is crucial to the success of your article. For this reason, here are a few pointers you can use when it comes to SEOing the content of your article:
Include a good proportion of keywords – A good way to make sure your keyword density is good is to check it yourself. I usually think that if 2% of your article is of your article's main keyword, that will do you great for SEO. You can use websites such as tools.seobook to see what the density is for different keywords.

Use headings – As well as making it easier for web users to read your content, crawl robots actually use headings to navigate through your content. By making sure you have headings you will be making your content as accessible to read be it for humans or robots.
Use paragraphs – The reasoning for this is exactly the same as the reasoning is for using headings.
By implementing the above techniques to search engine optimise your web articles, you will be increasing the chances that the articles you are creating will be ranked first in search engine results.