It goes without saying that when you see or hear SEO, straight away, you will be thinking about how to optimize content to improve the rank of websites and articles on search engines. However, a big area of SEO that is disregarded seems to be with image search. At the end of the day, there are two ways of searching for something (or three if you include video, such as YouTube search): content search using Google and image search using Google Images.
If you are posting content online, then you should be able to post images online too. What is amazing about Google Images search is that it can generate a serious amount of traffic. For example, I created a post on one of my websites which had a very crude picture of a 'snowball effect':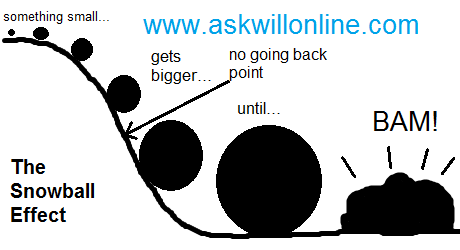 It is, by no means, a good and detailed image. It is very simple, crude and, to be quite frank, made in paint.
But, if you type into Google Images search 'snowball effect', you will see this:
My image is ranking very high for image search (albeit being copied). Nevertheless, even though my original image cannot be seen above the fold for such a search phrase it still brings in the majority of traffic to the article, as compared to standard Google search. Images can bring more traffic than content!
For this reason, here are some tips to help you rank images on Google Image search:
Give your image a name – There are millions of images on the internet that have names such as 'IMG_100084' – to Google, this is completely useless as it is impossible for Google to know what your image is about. For this reason, give your image a name which accurately describes what is happening inside the image.
Add alt tags – Alt tags for images are the attributes that display when your image does not fully load.
Add a description – It is possible to add a description to images to provide a bit more detail about what is going on in the image. From doing this, you are providing more information to Google as to what is the contents of the image – the more information you provide Google, the better the idea Google get as to what is in the image, helping to give confidence in the search engine to rank it higher.
Have contextual content around the image – It is important to make sure that the content around the image is also related to the image, as this is also a factor in determining, from Google's perspective, what is in the image etc. For this reason, whenever you insert an image into an article, make sure it goes in the right place and relates to the area it has been inserted into.