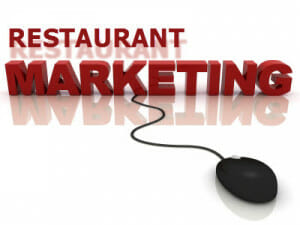 Facebook is great for branding, especially if you're trying to market a restaurant. So many businesses are desperate for customers and this post is tailored to help you get more likes for your restaurant's facebook page. Let's begin
1. Irresistible Offer
The term irresistible just means that something is hard to turn down. Offers that solve a person's pain and quench their desires are irresistible. The question is, "How do we make irresistible offers?" Here are a few ways to find them:
Study other successful restaurants and their offers.
Identify what makes people itch
Present a simple offer
Such offers don't need to be elaborate; simple will do. Let's look at some irresistible offers in the food and beverage industry. Domino's for example had their offer, which said something to the effect of, "Delivery in 30 minutes or less". What's the itch? Pizza fresh to your door and fast.
Some other examples of irresistible offers include:
Free drinks
Kids eat free (10 and under)
Free Entree
What will be your irresistible offer?
2. Facebook Ads
Once you have created an offer that people cannot turn down, it's time to begin driving traffic to your restaurant's facebook page. When creating your first ad, there are a few things you want to keep in mind:
Proper Interest Targeting
Proper Location Targeting
and, Budget
Who do you want to target? What do you know about your average customer? Are they a certain age? Do they like to hike, ride bikes, or even go boating? I know some of these are pretty absurd, but the better you can narrow down your ideal customer, the better your advertising campaigns will be. Heck, maybe you just want to target everyone in the city your restaurant is in.
Be careful to watch your budget, otherwise you'll be throwing money down the drain. I've found that it's best to start with $10 a day and let it run for a day. Analyze how it did and see what you can do to improve it. Also, because facebook takes up to 24 hours to approve the ad, I like to run several at a time and then shut down the ones that don't perform or generate Likes.
3. Visually Appealing Buttons
Before the Timeline updates, it used to be that you could send the traffic to a landing page. Now more than ever it's important to create buttons that are visually appealing. Once a button is clicked, it takes a visitor to a landing page. This is where you will ask a user to enter their name and email to claim their Free Drinks, or whatever your offer is.
Creating the buttons can be a lot of work, especially if you don't have any technical skills. No worries, there are dozens of people willing to offer these services to you at minimal costs. The things you need outsourced are:
Image creation
Landing page creation
Don't go overboard and spend a ridiculous amount. There are dozens of sites that you can go to for this work. They include: fiverr.com, odesk.com, and so on.
One last tip about outsourcing
, make sure you be very detailed in your description of the job. Otherwise you may not get exactly what you wanted.
Adam Morgan is a PPC expert, entrepreneur, blogger, and amiable guy. Follow me on twitter @smorgs13.