It goes without saying that Google should be updating their pay per click programs to accommodate the ever increasing progression in technology. For example, tablets are only four to five years old but have taken the internet by a storm. Well, I'm glad to say that Google are constantly updating both AdWords and Adsense to improve the user experience publishers, advertisers and web users have with PPC. For example, not too long ago, Google updated the font selection for display adverts on publisher websites. Although these changes may not seem a big thing at first, you will find that every one of these small changes will result in a much larger change that Google believe will help push pay per click advertising into the right direction.
The change or update Google have just done concerns all mobile devices which consists of mainly smartphones and tablets. I remember around 10 months ago that I made an article on my website AskWillOnline which highlighted the main differences Google had made for display adverts on mobile devices. I realised that the three main reasons why Google decided to change the advert layout for mobile devices is so that:
Webpages load faster as the adverts are designed to be loaded by mobile devices.
To provide a much cleaner look to adverts. A fresh look will help stop web users scanning and ignoring past adverts.
To provide both advertisers and publishers with a potentially higher click through rate.
Here is an image of a mobile optimised display advert: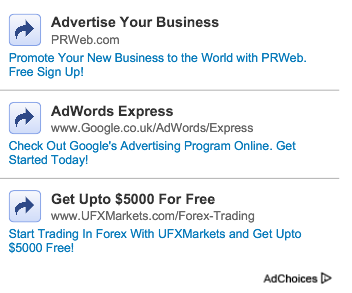 This makes clear that Google have optimised display adverts for mobile devices. But, what about search adverts? Out of the two types of adverts, surely search adverts are used far more by advertisers and provide a bigger impact to Google? Well, fear not. Google have recently changed how search adverts look to mobile devices with an example being below: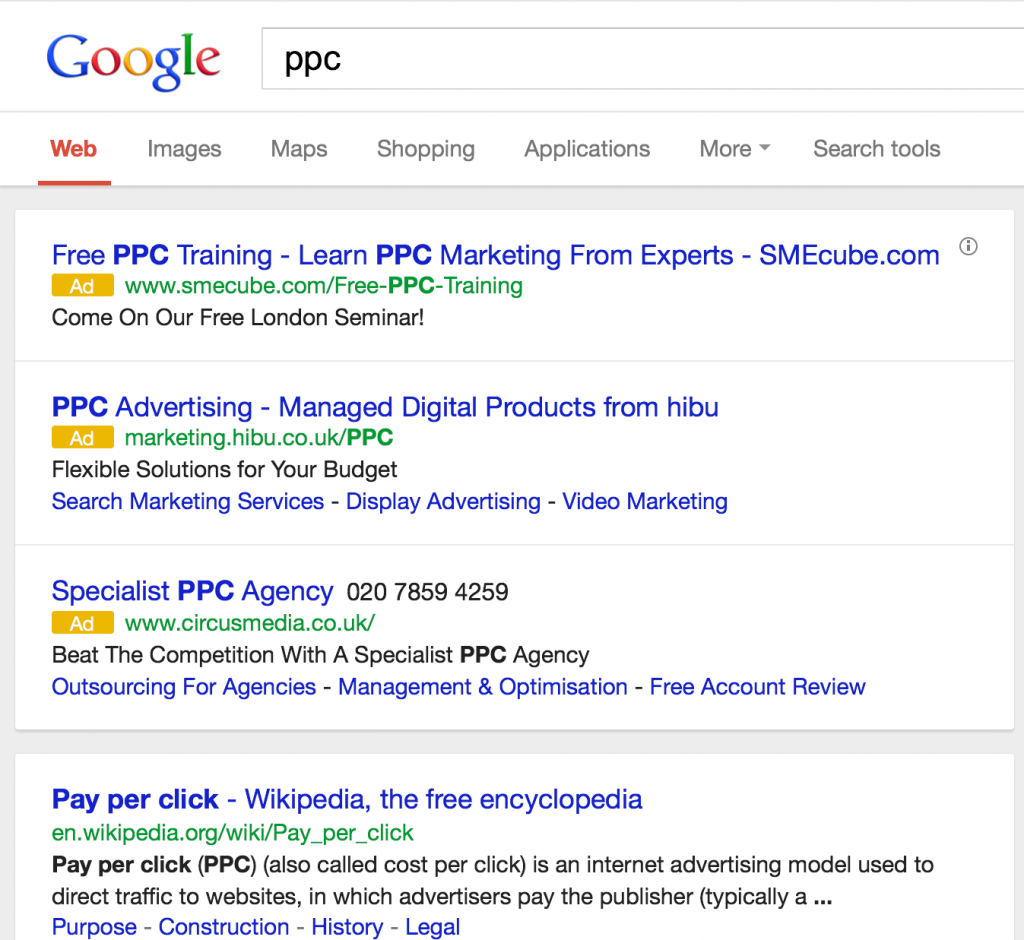 Remembering that before this new style of adverts, mobile devices previously showed the same style adverts as computers and laptops still currently show. Therefore, what are the main differences?
The background has changed to white.
The 'ads related to…' has been removed.
A yellow 'Ad' sign appears next to PPC search adverts.
I think the most important change, though, is the fact that the background is the same colour as organic search results. The only real difference is the small yellow ad sign. If you remove that, the PPC search adverts are nearly impossible to distinguish against organic search results when placed next to them. For this reason, will this new style provide advertisers and publishers a boost to their click through rate for mobile devices? Only time can tell for that. All I can say is that Google are attempting and proving successful at making the adverts more and more like, well, not adverts. Although the ad sign makes clear that the results at the top are paid results, it's a whole lot less noticeable than what is it like for paid search results on computers and laptops.