This post is sponsored by Visa Business and all content is the opinion of the writer.
The end of the year is a great time to start looking through all of your inventory, costs and where your business is making and losing money. With all of the heavy traffic and sales coming through in the fourth quarter, you are going to want to start the new year right.
Here are some areas that you should start looking to better your business in the new year.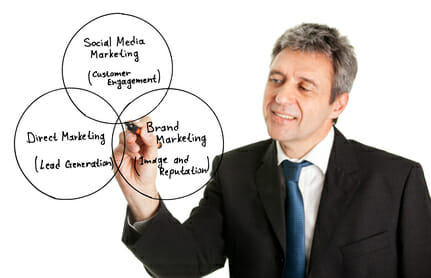 Top Selling Products & Services
Almost every business has products or services that sell better than other services or items. Even if your business is profitable, it's a good idea to stop looking at your numbers as a whole, but instead to break down how much money you are making or losing in different areas. If the majority of your business is from one or two services/products, but you are offering ten, it might be in your best interest to eliminate the other eight that are taking up time, resources and space.
What Can You OutSource and Automate
With all of the advancements in technology and so many jobs being outsourced to different countries, it might be time for you to explore your automation and outsourcing options as well. Saving time and money through outsourcing is the difference between productivity and wasting your own time. From simple processes like sending orders from a web site directly to a drop-shipper for fulfillment, to have content or marketing done for your web site or retail location… almost anything can be automated or outsourced to make the process less of a burden on you and your company.
Eliminate the Fluff + Gain Focus and Profits
If you had the ability to remove all of the frustrations and little things that were wasting your time through out the day, imagine how much more you could get accomplished. In addition to the removal of underperforming products and services, plus automation and outsourcing, you can start to minimize your focused tasks and only work on what really makes and makes money at the end of the day. By cutting down your products and services offered, it will allow you to focus that much more on promoting what the majority of your customers want. The better your focus, the better your products and services… which leads to .
While fourth quarter is one of the most exciting years for businesses, imagine where your business and sales can be next year if you start to focus on the methods mentioned above to improve and monetize your business to the next level!
Discover how your business can succeed during the holidays and into the new year with the infographic below.
I am blogging on behalf of Visa Business and received compensation for my time from Visa for sharing my views in this post, but the views expressed here are solely mine, not Visa's. Visithttp://facebook.com/visasmallbiz to take a look at the reinvented Facebook Page: Well Sourced by Visa Business. The Page serves as a space where small business owners can access educational resources, read success stories from other business owners, engage with peers, and find tips to help businesses run more efficiently. Every month, the Page will introduce a new theme that will focus on a topic important to a small business owner's success. For additional tips and advice, and information about Visa's small business solutions, follow @VisaSmallBiz and visit http://visa.com/business.