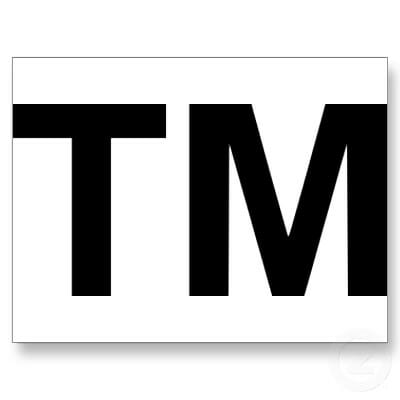 So I just picked up another account where the client is a fortune 5000 client that is doing millions a year in sales.  They haven't been in the online space for a long time but have been bidding on PPC terms for the past three years with around $5000-$10000 budget a month.  Not a very large budget but still big enough to need a professional working on their account.
First thing I noticed when I went into their account was their account was not organized very well.  They had several keywords per AdGroup (15-20 in each) but even worse then that is that they aren't bidding on their trademarked terms.  I did a Google search and there are 10+ advertisers bidding on terms that they have trademarked.  This is horrible for a brand.  They should be bidding on their trademarked terms.
By bidding on your trademarked terms is the best way to control the page.  By doing this you will have two of the top four results.  The top three results get 90% of all the clicks.  The top result (which you would control and be in top spot) will get around 60% of all the traffic.  If you aren't bidding on this your competitors will be stealing all your traffic.  They will be converting your customers and hard SEO work to their products.
Note: By doing this to your competitors you can steal their traffic.
You should always be bidding on your trademarked terms.  I would separate this out into a different Campaign and alocate 35%+ of your budget to bidding on all those trademarked terms.  Trademarked terms include your company brand name, unique products, and unique brand names.  You should drop people to specific landing pages within your website that are unique to that branded or trademarked terms.
If your costs are still high, I would recommend calling up Google at 866 -2Google and letting them know what's going on.  Every time that I have done this Google has been awesome with getting the ads of my competitors that are bidding on those terms taken down.  They typically take then down within a day or two.  Once those ads are taken down, no one is bidding on the keywords you are bidding on.  This will drive down costs which will allow you to get more clicks for the same cost.  More clicks = more money and more conversions!
John Rampton is a PPC Entrepreneur, Author, Founder at Due a finance company helping small business owners. Follow me on Twitter @johnrampton