AdWords Dimensions Automatic Placements is the key to finding what websites bring you the most exposure. With the dimensions tab you can easily see what interior pages of the websites that you're bidding on are really having the most effect on your campaigns.
By knowing which pages are converting you can bid for more placements and bid on these exact pages instead of the entire site for increased CTR's and conversion rates.  This will help your account by only bidding higher on specific pages that are bringing you the best CTR and helping your website convert better.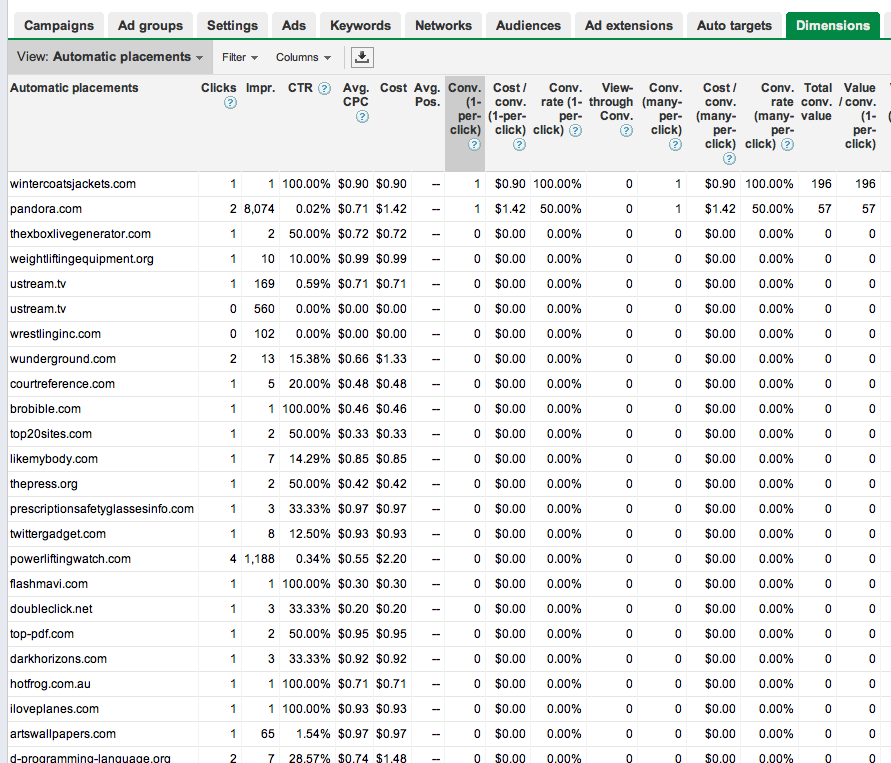 How to see Automatic Placements in your AdWords Account:
Sign in to your AdWords account at https://adwords.google.com
Click the Campaigns tab. If you want to run the report for a specific campaign or ad group, click its name in the navigation panel on the left side of the page.
Click the Dimensions tab. If the tab is not visible, click the drop-down arrow next to your last tab and select the "Dimensions" checkbox. Click OK.
Click the "View" menu in the toolbar.
Select Automatic Placements.
Now you should see a bunch of URL's and categories them in sort them in the ways that you want.  You can see the URL's that are converting.  Make sure to bid up those sites to get more impressions and clicks from those sites.  The AdWords system will auto bid you more onto those pages and you'll get more good traffic from them.
John Rampton is a PPC Entrepreneur, Author, Founder at Due a finance company helping small business owners. Follow me on Twitter @johnrampton