The Google search console (Webmasters Tool) is one of, if not the, most powerful tool you can use for your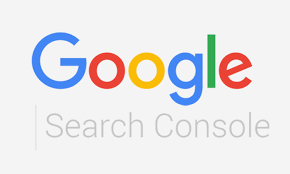 website, allowing you to get an insight into how Google processes your website and interacts with it. It enables you to see where your website is doing well, statistics about its click through rate and more, as well as telling you about any errors that could happen (such as being hacked or 404 pages etc.).
For this reason, it is a necessity to make sure that website owners understand the full power and potential of Google search console, so they can make sure the SEO of their website is as good as it can be. With this, here are some tips to using Google search console (Webmaster Tool).
Always Keep Up to Date with Messages
This is a must.
Google search console has a messages section which is a way of telling you, the website owner, of any problems associated with your website (which makes sense so that you don't have to 'fish' around for where the problems are).
For the majority of errors, if they are not addressed, the SEO will tend to decrease over time. This makes it paramount that when an error with your website does arise, it is identified and addressed as quickly as possible.
Analyse High/Low Performing Keywords
In the search analytics section, it is possible to see what keywords and search phrase are being searched by web users to land onto your website. Next to each of these phrases has the click through rate, as well as the number of clicks onto it. This helps to provide feedback as to what content is doing well and what content isn't.
From this, look at what is performing best, in terms of keywords, and what is performing worst – how is the content different?
Look into HTML Improvement
HTML improvement is a way for Google to notify the website owner of any problems associated with the crawling through the website, in a concise report.
No matter what type of website you have, you are likely to develop errors over time with your website, such as 5xx and 4xx errors. It is good for the SEO of the website to address these (and, as mentioned before, as quickly as possible).
Analyse Indexed Pages by Google
Within the Google search console, it is possible to see what pages were indexed and crawled by Google, as well as a timeline of all the pages that were crawled. You should find the number of pages increases as your content increases, as it naturally should.
What you may find, though, is a new (or old, for that matter) page might not been indexed. If a page is not indexed, you will gain zero traffic from Google since Google will never display the page on their search results. You can look into errors with your sitemap or robots.txt file to find the cause of the error for pages not being indexed.