The internet can be considered a gold mine for investors. It is a bottomless pit of potential to make money from. This is actually the reason I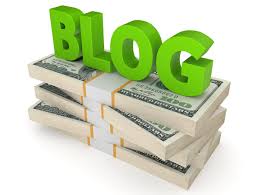 liked blogging so much when I started it out, both in terms freelancing and creating websites – the sky is really the limit to how successful you can be. There is no upper limit that once you reach 'X' amount of traffic, you will stop earning anymore.
For this reason, making money from a blog or website is something that can be done with the right effort, time dedication and direction. Here are some ways you can transform a blog or website into a successful and consistent stream of revenue.
#1 Schedule Content Consistently
Websites and blogs will naturally gain consistent amounts of traffic when you are publishing consistently too (makes sense right)? Having a website which has posted once per day for the last year will be much better than a website that posts 365 times in the space of 24 hours.
For this reason, try and space out your content so there is always a stream of content that is new onto your website. As well as benefiting the SEO of your website, it will also encourage traffic to continually revisit your website for new content (this is how news websites gain the majority of their traffic).
#2 Use the Right Revenue Stream
It is far too easy to say that the best revenue source for your website is through the likes of Google Adsense and PPC. There are many different streams of online income you can choose from, where some will suit more websites than others.
Do you have lots of content? PPC might be the way to go…
Do you review things and talk opinions about products and services? Affiliation looks more promising…
Do you have podcasts and a series you continue? Email marketing might be better for you here with sponsored advertising…
If you are unsure which is best for you, give each one a go of 2-3 months – the results will speak volumes.
#3 Add Call to Actions in Your Content
Getting web users to engage is a difficult thing to accomplish as a blogger. However, once you do, you want to keep them engaged and doing what you want them to do for as long as possible. This is accomplished with call to actions throughout your content, guiding the traffic to do the actions you want them to. For example you might want them to comment – ask a question in your content and tell them to respond through comments. You might want them to share the article if they found it useful. The best examples of people incorporating CTAs in their content is through YouTubers, asking for likes and subscribing.