You may have the most interesting and well-targeted pay per click advertising campaign out there. However, if you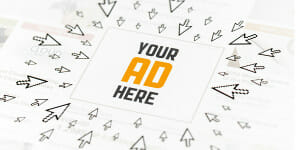 cannot get web users to click onto your advert, it will all be for nothing. At the end of the day, you need web users to click onto your advert in order for anything to happen – after that, if you do not gain a high conversion rate, you can blame it on other areas of the website such as how contextual it is, the landing page and so on. Here are 3 quick tips advertisers can use to universally help to improve their PPC campaign's search advert in order to improve the click through rate it achieves.
#1 Use Ad Extensions
Ad extensions are a great innovations to PPC advertising. What they do is expand your search advert by including useful add-ons such as extra links to your site, reviews, a telephone number and more. What ad extensions do is make it easier for your advert to get a click. As well as this, it will also increase the area of space your advert takes up on search engine results, which usually means web users are going to notice your advert more leading to an increase in CTR.
The range of ad extensions out there also means there is sure to be an ad extension that will work well with your current search advert and the contents of it too.
#2 Make Your URL Keyword Dense
The URL element of the search advert tends to be neglected as 'not as important' element to the whole search advert – advertisers tend to spend more time optimizing the title and description. However, the URL plays a crucial part to the advert since it is the URL the web user thinks they will land onto when they click onto your search advert. For this reason, if you are unsure what to make the URL of your search advert, stick to making it:
yourwebsite'sdomain.com/keywords
By always adopting this structure for the URL, you will be promoting your website as well as making it seem as if the landing page is exactly the type of URL the web user was wanting to land onto, by including the keywords they have most likely searched for at the end of the domain.
#3 Use 1-2 Call to Actions
Call to actions are a necessity to use in search adverts because they take up next to nothing (in terms of space) and directly address what you want the web user to do for you (which usually results in them clicking on the advert). Even if it is a small call to action such as 'Find out more', 'Buy now' or 'Browse today's deals', these can still make a big difference to the CTR your advert achieves.
However, there is an upper limit to using call to actions. I tend to think this upper limit is 2 for a search advert: over this and the advert will start to come across as quite forceful as if you are making it obviously you really want them to visit your landing page.