Running a PPC campaign financially efficiently is extremely important to hitting an ROI figure you may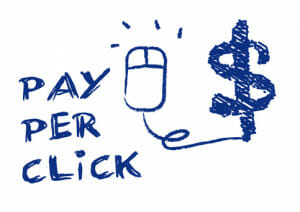 set yourself. When used properly, PPC can prove to be extremely effective in getting you the results you want. However, it is the 'when used properly' that sometimes does not happen, strictly speaking.
One area that is often overlooked in PPC is the quality score. The quality score is a crucial element to a PPC campaign which has a huge effect on how much you will pay per click. With this, here are some reasons why you should concentrate on improving your quality score in PPC.
It tells you how good your PPC campaign is
At it's fundamental, the quality score is a value which gives you a good insight as to how 'good' your PPC campaign is. The quality score is calculated by Google with the assistance of three factors:
How relevant your advert is to the web user. The more relevant and contextual your advert is to the web user, the better.
Your landing page. If your landing page keeps web users on the page where the exit rate back to search results is low, this is also a good sign.
The click through rate of your advert. The higher the click through rate, the better.
Each one of these factors is important to your PPC campaign and looking to improve each one will help you run a better campaign overall.
To make your advert more relevant to the web user, you could re-evaluate your keyword selection to make them more contextual to your advert. As well as this, you could think about introducing some more negative keywords too.
The worst thing that can happen for your landing page is the web user bouncing off it back onto search results, since this also notifies Google that your landing page did not satisfy the web user's needs. To prevent this from happening, limit the amount of content you have above the fold and include images, which work best as a background, in the middle of the page.
To improve the CTR of your advert, you could look to implement a more text-heavy title, with a call to action, at least, in the title and description.
It dictates the CPC you pay
From a financial perspective, the quality score is also used to determine your ad's placement on paid search results. For this reason, if you have a high quality score, the chances of your advert getting the top position will increase, without having to even increase your CPC.
This makes it clear that the better the quality score you have, the more it influences the performance of your advert and the CPC you have to adopt to get a certain ad placement for the keywords you chose. Having a high quality score not only tells you how well your campaign is doing as a whole, but also will help keep costs down with your associated CPC.