When it comes to creating a new website, one of the top priorities on your list of things to do should be to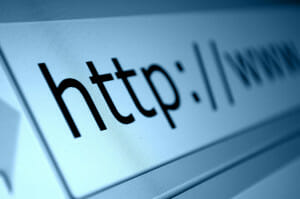 purchase a domain name for your website. For the majority, there are two paths to choosing a domain name. You could choose a 'discoverable' brand name which contains keywords which relate to your website (but, this is usually quite an expensive purchase). The other choice to to purchase a cheap niche 'brand' domain (but, the cost to invest in promoting the brand name usually offsets the difference between the two paths you could take). Choosing the correct domain is extremely important to the overall success of your website – here are the main reasons why.
Domain Names Affect a Website's SEO
What you choose your domain name to be will affect the SEO of your website due to the fact that Google and other search engines look at the domain name to see if there are words in the domain that relate to what the web user searched for. Therefore, to aid in the best possible SEO, you will want to have keywords relating to the sector you are targeting.
Saying this, you will also want to keep the domain name short. Websites with more characters in a domain name tend to perform worse on search engines as opposed to websites with few characters.
You Really Don't Want to Change Domain Names Once Your Website is Up
I think I can be the living proof of this. I recently managed to purchase a very good short domain name for one of my websites. However, the problem is that changing over a website from one domain to another results in temporary losses:
The change usually takes 48-72 hours, in which time the website is completely down. No revenue from traffic: nothing.
There will be a lack of traffic when the website is up for around 3-6 weeks, as Google and other search engines recrawls the new website to rank it.
If the domain names are similar, then this does not apply. But, if they are very different, a budget needs to be set aside to promote and spread awareness for the new domain name.
Basically, try and get your #1 target domain first and purchase the domain you first wanted when you first create your website. If you go for a second choice and then somehow manage to get your first choice a year later, then the process will cost you money and lose you some of your audience!
A Domain Name Says a Lot About Your Website to the Web User
Web users are notorious for being extremely prejudice towards websites. They will look at every detail of the website to forge an opinion of it. One of the 'details' that is often looked at first is the domain name. For example, if there were two search engine results that looked exactly the same but had different domain names, which one would you choose to click onto out of the below domain names for buying a used car?
autotrader.com
cars.com
buyingusedcars.com
automobile-market-used.com
From the list, based on how well you recognise brands, you will probably click onto the first domain and then the second domain. This makes it clear that a domain name can affect the CTR of organic search results too.