When it comes to generating traffic online, most people will turn to two methods: search engine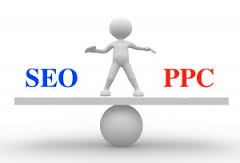 optimisation (SEO) and pay per click advertising (PPC). Each method has their pros and cons but, from reading such an article, it could be difficult to still decide over which method is the one you should pick to generate traffic.
Search engine optimsiation works on improving the organic search ranking of your website and articles so that you gain traffic through the organic results on search engines. On the other hand, PPC advertising uses Google's PPC network, Google AdWords, to pay per click on adverts that appear above organic search results.
With this, here are some questions you can answer which can help direct you down the path of either using SEO or PPC.
#1 Do You Have A Budget?
If you do not have a budget, your only option is to perform 'free' SEO.
If you do have a budget, a follow up question would be 'how much of a budget do you have?' For example, a low budget in PPC usually consists of $5-$10 a day considering the CPC of the market you are heading into.
Therefore, if your budget is less than this, you might find that you do not gain enough traffic to warrant using PPC and, therefore, it might be more beneficial to use the limited budget you have on SEO.
If you answered yes to this question, move onto question 2:
#2 What Is The Average CPC Of Your Market?
This is an important question to answer which can be determined by analysing the CPC of your market by inputting keywords you are likely to use into Google AdWord's Keyword Planner.
A high CPC will illustrate in the keyword planner that, although you might think you have a good budget, the high CPC will mean that you will not get much traffic for the contextuality you were aiming for.
For this reason, you need ot decide at this point whether it is worth creating a PPC campaign for a high CPC market or to fund it into SEO instead. There is no right or wrong answer to this so weigh up the pros and cons to your specific scenario when deciding.
If you are fine with the CPC of your market, then you can move onto question 3:
#3 How Long Do You Want To Gain Traffic For?
As you are more than aware, the longer you run a PPC campaign for, the more and more expensive it becomes. For this reason, if you want to gain long term traffic, it is more financially feasible to use SEO instead of PPC, which is predominantly good for gaining short term traffic. What is short term and long term? As a rule of thumb, anything beyond 6 months can be referred to as long term.
With this, it is possible to determine which method of gaining traffic is best for your situation. If you are unsure, feel free to look at our numerous comparisons of SEO vs PPC here on PPC.org.