When it comes to finding the best affiliate programs out there, where is the best place to go? Sure, you can join them all and look for the offers that are most relevant to you, and which have the most payout… or you can just view the excellent infographic we have below.
Four of the largest networks out there, that will instantly give you access to thousands of the best and biggest brand names in the world, are Shareasale, LinkShare, Commission Junction and Google Adsense. Let's take a look at how each of them compares to each other in the stats below. You can view the full infographic here.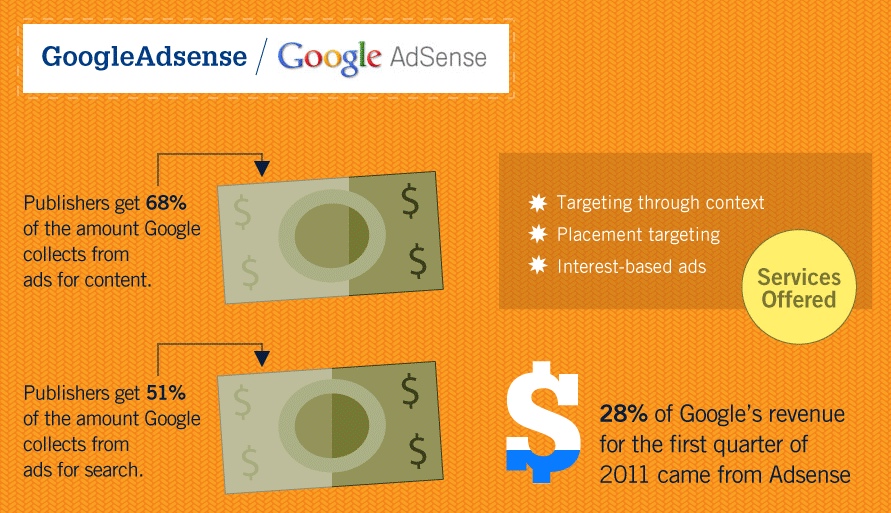 Top Affiliate Networks Compared
The infographic for this topic is pretty large, so I've highlighted a few of the key notes shown in the image.
Shareasale pays $150 for each new referred merchant
Linkshare has 10 million partners
62% of the Top 500 retailers are using CJ.com
Top

Linkshare

Clients: GoDaddy, JC Penny, American Express, 1800Flowers & Avon
Top CJ Clients: Zappos, Dell, Yahoo, Overstock, Buy.com and Home Depot
Google Adsense pays out 68% to their publishers
28% of Google's revenue in Q1 of 2011 came from Adsense
75 out of 100 of "Hot 100 Retail Web Sites" have an affiliate program
41% of affiliates promote health, sport and fitness related offers
Exploring the World of Affiliate Marketing
In addition to the major networks in the affiliate space, there is also a ton of smaller networks which have access to smaller web sites and brands that can yield much higher profits for smaller affiliates. To make the most money and room for opportunity, be sure to join as many networks as you can and stay on top of all the latest affiliate offers and news updates.
– Did any of the affiliate marketing stats surprise you?