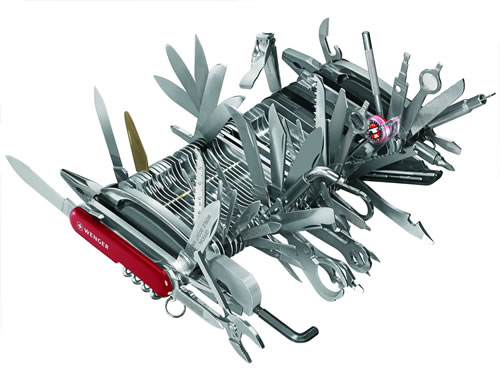 Since the early 1990s, the World Wide Web has greatly influenced the conduct of business across the world.  People are now allowed to buy virtually all types of products from websites rather than using more traditional on-site establishments.  Furthermore, businessmen and women have been neglecting these traditional establishments, in favor of using a completely web-based business structure.
Advertising, which is one of the most vital keys to selling products to the populace, has also been heavily influenced by the Internet.  All of us are aware that our e-mail accounts, and the sites that we shop at our flooded with advertisements for various products.  The use of the Internet for advertising purposes, like all other types of business structures, has continued to develop alongside technology at an alarming rate.
In the early 90s, e-mail became a viable method of communication.  This gave rise to the sending of bulk advertisement-e-mails across the world.  This type of advertising strategy was and a technological advancement of the old mail order catalog, which was first developed in the United States during the early 1900s.  However, the modern American absolutely hates junk mail.  Therefore many of the mail-order catalogs that are printed today wind up as garbage, filler for domestic pet cages, or are simply thrown into the trash.  By the same token, electronic junk mail, more commonly referred to as spam, is also regularly automatically discarded by many e-mail services.
How can we use the Internet to advertise our products and services to a wide section of the world's populace?  The answer is that both small and large businesses should invest in what is called pay per click campaigns.  This is why many of the websites, which are visited by hundreds of thousands of people a day are dotted with ads which can be manipulated by the user.
Now while many people would say that they are too technologically backwards to design an actual working pay per click campaign, this does not mean that you should not consider it as an option you could use to improve your business.  For example, the website, www.ppc.org , contains blogs, and other types of Internet postings, that are designed to explain how one goes about employing pay per click marketing techniques on the web.  Furthermore, www.ppc.org also places prospective clients in contact with experts trained in SEO, web design, and account executives which will oversee the development and continuation of your own personal pay per click campaign.
This is one of the most beneficial types of advertising strategies that has come out of the Internet revolution in quite a while.  The reason for this methods effectiveness is that unlike printed or digitally created junk mail, pay per click advertisements are not forced upon the viewer.  Instead, the cleverly designed and attractive advertisements are merely offered to the viewer.  However, if the viewer chooses not to click on your ad, it still informs them about your business.  This solves one of the age-old problems associated with business, which is the need for public exposure.  Websites such as www.ppc.org employ professionals, who not only design the ads, but they also research websites, where your ad is given the most attention.  Based on this information any business owner, who wishes to use the Internet for advertising purposes would do well to research the possibilities available from www.ppc.org .
John Rampton is a PPC Entrepreneur, Author, Founder at Due a finance company helping small business owners. Follow me on Twitter @johnrampton