When creating new ad campaigns, many of us have a formula that we continually follow. Having a formula is a great way to map out the way ad campaigns work and allows us to build a business model that we just have to fill in and hopefully find success.
I've noticed that there has been a lot of talk about a new product from Vick Strizheus lately. In his Big Idea Mastermind launch Vick talks about building a secret formula for online businesses and how it works every time as long as you have the right information and sources in place. The reason why so many people are listening to Vick and spreading his information around is that he was able to generate $710,000 in 28 days using his contacts and a mailing list of only a thousand plus people. Once you start to spread around news like that, you are going to get a lot of attention.
I saw the mention of his "secret formula" and watched through his free video series and took some notes on what he had to say. I'm always looking for new and creatives ways to write out new blog content, so I thought it would be a fun concept to take his simple secret formula and relate it to the world of pay per click marketing.
In Vick's latest promotion he's offering a free series of videos that anyone can watch, and it breaks down his "secret formula" into the following:
VEHICLE (offer)
MOTOR (system)
FUEL (traffic)
While this is nothing too new and exciting for your average online marketer, the formula is basic enough that it can be applied to virtually any online business. For the sake of being relevant, we can take this same formula and construct how we might want to build out a pay per click ad campaigns.
VEHICLE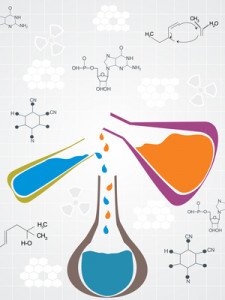 The vehicle is the core revenue source of the formula, which would ultimately be your own private offer or one that you decide to promote through one of the major ad networks. It doesn't matter which you choose, as long as there is an offer that will generate money for you when a lead takes place.
MOTOR
The motor is "working" part of the system. Without it you just have a car, but no ability to go anywhere with it. In this example, the motor would be a search engine like Google or Bing. Since both of these search engines offer ppc advertising, it's the driving system for you to deliver leads. When doing this through search marketing you can build out your own landing pages or send traffic directly to the offer.
FUEL
Once again… you can have a car, and a motor… but it's still not complete until you add the fuel in. You might already have an offer and a landing page created, but until you send some traffic to it, you won't be seeing any money or leads going through your site. The fuel is the search engine traffic that you are targeting and directing to your offer.
When creating your next ad campaign, whether it's ppc or media buying, think about how you can build a solid formula that you can continually plug in different offers and search methods to generate successful campaigns time after time.
If you'd like to get more ideas on how Vick is using his formula to grow his own online business, you can sign up for his free video series here.