12 billion internet searches per month happen in the US alone. Some of them are most likely performed by ideal customers interested in what you have to provide. To make sure your search engine visibility and ranking are preserved, you must be receptive to changes happening in search results. The best advice would be to keep an eye on the trends.
Google releases pioneering algorithms based on artificial intelligence every couple of months; meaning that the way your keywords rank alter regularly. You wouldn't want your SEO campaign to be affected, right? In the following lines we'll talk a bit more about the trends that might have an effect on the way your proposed keywords rank.
Aligning your content to the needs of your users
Oftentimes, Google's algorithms may not seem to change that much. That happens because they're woven into the way a search engines works to produce search results. The best thing that you can do is look at search engines from the eyes of an SEO specialist. Aim to align your content to the needs and wants of your users.
By doing so, organic search traffic is being generated through your brand. In time, you will only attract prospects eager to become your customers; making digital marketing no longer a core task that only some people can do. Whether you're a B2B or B2C, it's worth knowing that blogging generates a lot of traffic. The more consistent you are the better chances you have to benefit from search result traffic.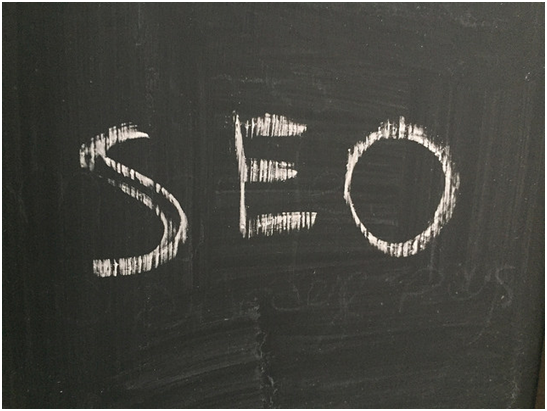 Stop looking at keywords as a sole means to boost boost search ranking
A user's search experience is often affected by the device used. Smartphones, tablets, laptops, PCs, are all part of the mix. At this point, most of the information people consume is taken from virtual places that didn't exist when Google was first launched. 54% of today's millennials, prefer to use their mobile phones to look for information online. Senior people are still inclined to use desktop computers.
With the advent of AI, SEO experts have already started adapting their strategies. Their present focus: mobile. Google changed the way it ranks web pages 4 years ago.  What does this mean for you?
You can no longer stuff your content with nonsense keywords and get on Google's page 1
Fluff content with no meaning have zero value
Plagiarized content won't get you a spot in the top
The general SEO rule of having keywords in proportion of 12% in 500 words of content no longer applies
Needless to say, it doesn't mean Google ignores your keywords. But your strategy has to be based on using smart keywords when writing content. The core should be to send a message to the reader, entice and inform while using key phrases that define and shape your business.
Social signals & why social media matters when boosting rank
Social signals have the power to boost page and domain authority; significantly. When your content is diversified and distributed across different social channels (particularly those where your target audience spends the most time), you earn links (leads). Studies have found that people who buy from you and enjoy the experience, tend to share it on Facebook or Twitter or LinkedIn.
They have an urge to talk about you; but they can also do it in a negative way, meaning you should be extremely careful. Bad customer service can ruin your reputation. In a world where people are connected to social media channels 24/7 from their phones, a negative comment can go viral.
The rise of AMPs (accelerated mobile pages)
Brands can no longer ignore smartphone users. In fact, according to recent data from Google, 60% of search engine searches come from a mobile device. AMPs (accelerated mobile pages) load very fast. They demand specific criteria websites must adhere to in order to boost speed. Google recently emphasized that mobile usability and speed are fundamental indexing metrics.
Research shows that websites that don't load fast are low engagement rate. Nobody wants to wait for more than a few seconds to get the information that they need. And yet, not that many businesses understand that AMPs are fundamental.
Last but not least, we should also talk about the length of your content. It seems that Google's best type of content is 2,000+ words. While that might look a bit much, people have developed a fondness for quality, dense content. They seem to enjoy them provided that they're structured correctly. This means that a bold headline, subheadings, bullet points, and pictures are highly advised. For your long content to have traction, it has to be easy to scan through.
When using keywords, always implement those that are relevant to your business! Implement social media strategies, email marketing, remarketing campaigns, and keep a close eye on what your audience would love to read about.
Alfred Stallion is the writer to this article. He is a regular contributor at many sites and mainly focuses on business and technology related topics.