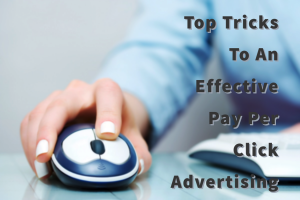 Marketing products and services online have been the trend since the year 2006. As we all know, millions of businesspersons are advertising their products and services online. And as far as we see it, this method has been the most effective way to drive traffic for potential customers. Out of how many millions of marketers, how do you get your website noticed?
First of all, how does pay per click works? Publicists use programs such as Facebook Ads and specify the amount that they are paying for every visitor who clicks through to their website. They also indicate if they want their ad to be found in Google's search results. So it's like a bidding-style system that whoever pays the most will have the most exposures.
You may think of the concept of PPC advertising as something that even a non-experienced merchant can do, but plenty of beginners have created campaigns that create little click-through movement. Put in mind that pay per click advertising does not solely attract attention, it can also convert ideas to sales real quick. With that being said, here are some efficient and effective tips on how to do pay per click advertising the right way.
Understand the Real Concept of Pay Per Click Advertising
As I was saying earlier, knowing and mastering the how to's of PPC advertising is not simple. You have to understand this for three reasons. First reason is to target the right people. You have to create a geo-targeted campaign, which also helps your Google maps marketing efforts, and know where your ads are shown. Secondly, to make sure you're not wasting money. This is ensuring that you're paying the real doers through the actual channels. And lastly to have better control over your advertising message and spend. Do I have to explain further?
Creating Objectives
What results are you trying to achieve? Are you merely vending products online or looking for an increase in traffic to your website? Perhaps looking for people who would subscribe to your newsletter? Make sure to be clear about your objectives on why you're marketing. This will surely help in determining the appropriate keywords and make a convincing advert. Your keywords play a great role in this strategy, adding your business location in your keywords will greatly help your click conversion. This targets specific locality, and the results boil down to better online visibility and help your local maps marketing game plan.
Pick a Search Engine
Everyone knows that Google and Yahoo are the most popular search engines nowadays, which means that this will give you what you're looking for. Simply sign up for Google AdWords or Yahoo Sponsored Search, establish an account, read and follow the guidelines and you can already start your pay per click campaign up and be running. You can try filtering your advert by geographical location if you want your ad to be seen solely around a particular area.
Google's advantage from other search engines is, of course, its higher number of users. Google also offers many free services such as Google My Business. It is an online listing for a business that allows you to add more information about your company other than your location, services and contact numbers. The Google marketing map strategy is an awesome way to improve your visibility locally.
Choose the Words That You Would Like to Advertise
Pay close attention to the keywords that you are using. These words and phrases that you're bidding on must demonstrate the possible words that your potential customers may use to look for your products and services in searching in probably Google or Yahoo. For example, if you're running a small building firm in Atlanta, don't use "small building company" alone as your keyword. Don't pin your hopes on that. It would be best to use "home renovations Savanna," or "loft conversion Columbus." Be as creative as you can in using keywords. You may try abbreviations, daily language or words, or even product codes.
Allocate Budget
You should decide on how much will you be paying for each for the keyword and phrases you're using, remembering that the cost will vary depending on the competitiveness of your market. But see to it that the money you're spending on sales and maps marketing is also profitable. Let's say spend ten percent of your total profit to commercialization. Smart budgeting will always be the key.
You Need a Persuasive Advert
Your link will consist of a short advert, a headline, a small amount of text and a URL link. Stay focused on providing your prospective customer the things that they're looking for that will persuade or convince them to click on your website. Make sure that you get their attention the moment their eyes landed on your advert.
Link to a Relevant Land Page
Lead your prospect to the land page related to your advert rather than taking them to your website's homepage. In addition, your advert can link to your business address or store locations, to drive store visits as part of your marketing maps system.
Make it as easy as possible for them whether they want to buy a product or get your services, subscribe to your newsletter or just a simple inquiry. If you're trying to market a product, include the product description, image, price, and shipping costs.
Experiment and Investigate
You have to test with different keywords, approaches, and budgets to find out which technique best fits your advertisement. Remember, however, that your goal is not merely to gain or drive traffic alone, but to make sure that the traffic that you're getting are subscribing, inquiring about the product and even buying it.
Author Bio:
Patrick Panuncillon is the leader and CEO of Linkvista Digital Inc., a company based in the Philippines specializing in outsourced business processes. He and his pool of young experts and professionals help global entrepreneurs realize their fullest potential through cutting edge SEO and Digital Marketing Techniques, enhancing their online visibility and strengthening global reach.