When it comes to making money online and learning what to do and what not, there is nothing more influential than following and connecting with the top players in the game. PPC marketing is no different! PPCHero.com has released their own list of the Top 25 Most Influential Pay Per Click Experts!
What does it mean to be an expert in ppc marketing? You obviously need to have all of the basic knowledge on pay per click marketing, but also need to have great social reach and a impressive portfolio of results, clients, ad campaigns and web sites to back up your reputation.
Take a look at the infographic below and you will be sure to notice many well known names, but there are bound to be many names on the list that are new to you. Rounding out the TOP 10 PPC Experts is our very own John Rampton, who you can follow and contact with the information below:
10.) John Rampton
To learn more about the other 24 most influential pay per click marketers, be sure to read through the full infographic and visit PPCHero.com for their extensive list of PPC marketers you should be following.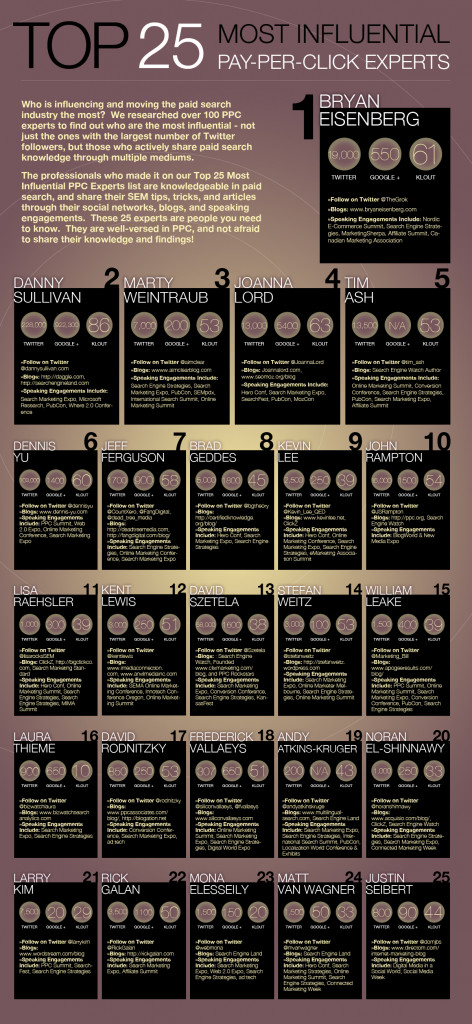 Special thanks for PPHero.com for the creation of the PPC Experts infographic.