With Facebook advertising, there are some simple techniques you can employ to make sure that you are getting enough click throughs from viewers to make it worth your time and money.  When visitors are going to Facebook, they are not always thinking about clicking an ad; they are visiting instead to see what is going on with their family and friends.  Because of this, it is very important to make your ad visually compelling to entice them to click away from a picture of themselves and onto the ad that promotes your product.  Simple tips can get people to click your Facebook ad.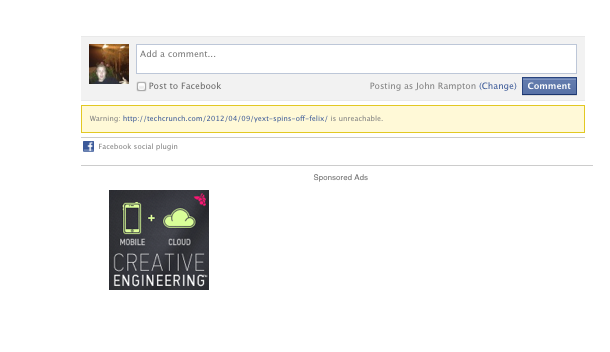 First, create multiple versions of the ad using different ad copy.  A Facebook ad only has a very limited number of words that you can use, so you must try to attract the attention of the customer through just a few words.  If you upload multiple versions of the same ad, then you can see which ones work and which ones are a waste of your time and money.  Refine your ad copy until it gives you the type of results you want.
Think visually.  Add a border around the image in your advertisement. Remember that the customer is probably faced with more than one ad in their sidebar, so you are not only competing against the attention from their Facebook timeline, but you are also competing against other ads.  If you include a border around the image, than a viewer is more likely to click on the image, and is more likely to see your ad over other ads on the page.
Make the images work for you.  You know your customers and what the audience is like.  Use pictures and images that will attract them, and focus on what type of things they like.  Just like with the ad copy, use multiple types of images, and see which image makes people click the ad more.  By monitoring which image works, you can start to build momentum with your ad.
Try using an image that is out of the ordinary.  You want to have something that will draw their eye away from the center of the page and over to your ad.  If it is a nutty picture, and something they may not be expecting, they will be more likely to actually focus on your ad and the accompanying copy instead of scanning over it and never focusing at all.
Remember that a Facebook advertisement is just like any other type of marketing.  It is not something that you can launch and then forget about.  You need to look at the analytics and see what worked, and what didn't work.  Try a two week campaign with a lot of different images and copy.  Assess the results from the statistics, and relaunch for another two week campaign using the results from the first campaign. Compare and contrast the results from the campaigns.  Don't stop there, refine the campaign even further and do one more campaign with what you consider to be your very best ad.  Hopefully you will finally see the types of results you are looking for.
John Rampton is a PPC Entrepreneur, Author, Founder at Due a finance company helping small business owners. Follow me on Twitter @johnrampton