With Google constantly updating the way they rank articles in their search engines with updates such as Google Panda and Penguin, bloggers are finding it more and more difficult to gain organic traffic due to their articles having being poorly search engine optimised resulting in a decrease ranking on search engine results. For one, I have found that although my traffic has not decreased on my website but my page rank has decreased by one which is never good. Maybe this was because of a Google's updates? Eit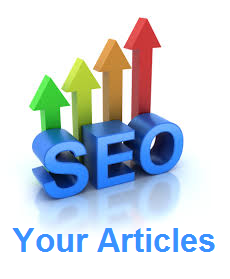 her way, it should be a good habit to include SEO in all of your articles so that search engines will rank your article as being 'more important' over your competitor's website's articles. Here are three ways you can manually SEO your articles.
When it comes to search engine optimising your articles, there are three main areas you need to look at:
Title.
Content.
Images.
Title
Your title is the first thing all your organic traffic will see. For this reason, you need to make it enticing to click on but also search engine friendly. To find out what would make a good title for your article, enter your article onto a free keyword density tool checker online and see what keywords come up the most. Hopefully, you will have relevant keywords to the content come up first. These are the keywords you should try to include in your title. For example, the title of this article was first 'Three Ways To Manually SEO Your Articles'. However, after realising that my keyword density for the opening paragraph was dense with the keyword 'search engine', it made sense to open up 'SEO' to 'Search Engine Optimise'.
Your title should tell the web user exactly what your whole article is about – a good way to do this is through including numbers so it sounds definitive such as '10 Ways To Improve Your Website' etc.
Content
Your content should be well structured with relevant headings to localise different topics you are going to talk about. Although you should try to include your keywords into your headings, this can be sometimes difficult such as the article I am writing now: I can't really include 'search engine' or SEO into the headings.
As well as this, you should find that your content is littered with multiple keywords. Your content should be focused around 2-3 keywords and each being littered at around 1-2% density. To give you an example, my keywords for this article would be:
Search engine.
Organic traffic.
Keywords.
As long as there is a good spread of these keywords throughout my article, it is going to help significantly in improving the SEO of the whole article.
Images
Although images don't directly help you SEO your article for search engines as such, it does increase the amount organic traffic you can get. This is because by including an unique image only your website has will mean people can now search for your article through search engines for images such as Google image search. This opens up a whole new door for your article in terms of traffic. For example, some of my articles on my own website actually gain more image search traffic than normal search engine traffic!