A common misconception amongst PPC advertisers is that they blame the customers for a landing page's poor conversion rate. The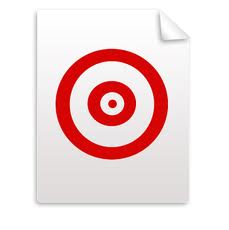 majority of times, it will be the campaign's fault for the low conversion rate. Therefore, don't take the easy route and blame your customers for your lack of sales. The aim of your landing page is to fill the customer full of positive information which works in persuading them to perform a conversion. For this reason, here are some of the best landing page optimisation tips, you can implement into your campaign, if you find that your conversion rate is generally low or starting to decrease.
Landing Page Tip #1 – Add A Customer Testimonial
A problem with the internet is that is has developed a notorious reputation of sometimes being 'too good to be true'. For this reason, it should be an objective of your landing page to reassure the web user that whatever you are offering them that it is good and is true. Don't let your conversion rate suffer because your web users think you are a scam. Prove them not. The easiest way you can do this is through adding customer testimonials or reviews onto the landing page. This gives the impression to the web user that they are not alone when performing a conversion: there have been people in the past that have done the same as them and benefited from it too. A testimonial is just another tool to persuade your web user into a conversion.
Landing Page Tip #2 – Add A Call To Action
A call to action gives the web user an action to perform. It could be from clicking on a 'Sign Up For Free Now' button to 'Tweet this article'. You are wanting to evoke an action from the web user on your landing page. A call to action can therefore is to be used most effectively on a landing page to gain a conversion. If you do not include a call to action, there is no way the web user will know what to do once he has entered your landing page. It is your job to guide the web user through your landing page with the use of call to actions. Make it as easy as possible for the web user to gain your campaign a conversion.
Landing Page Tip #3 – Offer Incentives
A reason why some landing pages gain such high bounce rates is because they do not actually offer much of a benefit to the web user: especially with infomercial landing pages. Without an incentive, the user will simply click away deeming all that effort and money of gaining that web user to your landing page as worthless. Therefore, offer them an incentive even if they don't buy your product or gain you a conversion. A great and cheap incentive you can place on your landing page is to involve a competition free to enter with a big prize up for offer. Try to include social media with the competitions. For example, if you include a competition that if you tweet the landing page's URL, you will be entered into a prize draw for $1000, it is more likely they will stay on the page and tweet the link which will also gain your landing page extra traffic. If your landing page doesn't benefit the web user, revise it so it will.