Blogging has become one of, if not, the best way to making money online nowadays. For this reason, there are many new people unfamiliar with with the internet and blogging concept who want to write their knowledge down onto articles and publish for the world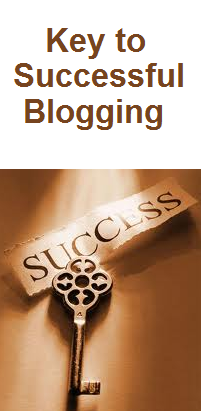 to see. However, due to the competition of millions of people doing this all over the world, it has made it hard to get traffic from blogging let online make money from it. You need to know a the key areas to succeed in blogging which will make you a name on the internet, produce traffic and of course, make you money.
Be Determined
Alot of bloggers fail to become successful because they simply give up. If you are not determined in blogging, you will not succeed. Blogging does not become successful and make you money overnight. It takes time for your content to build up on the internet. When I first started blogging, I didn't receive success for quite some time. However,I was determined that in a month or so, the articles will come good and so they did. This leads me onto the next key point…
Make it Your Hobby
If you don't enjoy doing something in your life, don't do it. Due to the fact that blogging is quite long term, don't blog if you don't like it because you will start seeing it as a chore more than a hobby. You need to blog  primarily because you want to. You need to blog because you want to share your knowledge to the world. You need to blog for the enjoyment of blogging. If you can do this, your enjoyment and enthusiasm will shine through your articles which will help in bringing them more traffic and earnings.
Schedule Yourself
One of the main reasons bloggers lose interest and determination in blogging is because they have no strict deadline-based schedule to stick to. By this, I mean a schedule where you provide enough time every week on certain days to blog and make articles. Sticking to schedules in blogging is what makes success. You will want to make blogging a routine: part of your every day life. Once you do this, you are one step closer to becoming a successful blogger.
Don't Hide Secrets
People, when reading blogs, want to interact with the blogger and make it feel like a conversation. One way you can interact with a reader is through telling them a few kept secrets of yourself. By keeping yourself transparent to the reader makes clear that you are telling them everything you know and that you are trying to help them out and inform them to the best of your ability.
Communicate
After all, blogging is a source of communication between us. Therefore, since many readers read your thoughts, it is wise to do the same back and read the thoughts of your readers being comments. In doing so, you will create new friends and learn from mistakes picked up from your reader. All in all, communicating back to your readers is essential in improving your blogging experience.