Looking back at the past decade plus of online marketing and pay per click marketing (what is pay per click marketing) has completely changed the way businesses advertise and bring in new customers and sales. Today everyone is familiar with pay per click marketing, and it isn't just the advertisers. Now regular web users can tell that the listings on the right side menu of Google and top sections of Yahoo are clearly advertisers, that are actually paying to be seen in your search results. But how did all of this happen and result in the process you see today. Let's go back in time and see how the ppc game played out.
Pay Per Click Back in 1998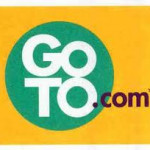 Way back in February 1998, Jeffrey Brewer of Goto.com was about to change the way businesses do advertising online. At the time Goto.com was a small 25 employee company, which would later be acquired for $1,63 billion dollars from Yahoo!, and was then known as Overture. Jeffrey presented his concept of search engine marketing to the TED conference in California. The full credit for the pay per click marketing concept is generally given to IdeaLab and Goto.com founder Bill Gross.
Google Gets in the PPC Game
Search engines like Yahoo, AltaVista and Excite were the kings of search marketing in the late 90s, but once Google got into the mix, things quickly changed. Google started search engine advertising in December of 1999. Adwords was introduced in October of 2000, which allowed advertisers to create and manage their own advertising campaigns within Google search results. The PPC model was introduced in 2002 by Google, and advertisers were charged in a CPM (cost per thousand) model in the beginning, then later changed to a pay per click model. Overture soon filed a copyright and trademark infringement against Google for their advertising methods, which were considered closely related to Overture/Yahoo's search advertising.
Yahoo, Google and the Future of PPC
Even though GoTo.com was the original foundation for pay per click marketing in 1998, it wasn't til November 2001 that Yahoo started to syndicate their ppc platform for advertisers. Until then Yahoo was focusing their advertising efforts on display advertising that mainly consist of 468×60 banner advertising. It wasn't til the syndication contract with Oveture and Yahoo was up for renewal in July of 2003 that Yahoo would announce their plans to acquire Overture for an astounding $1.63 billion dollars. One of the largest online business transactions in the early 2000s.
Today you can find pay per click marketing as the backbone business model for nearly every search engine. Advertisers can pinpoint keywords they want their ad copy to show for, and can even break down campaigns by countries, demographics and to display only specific times during the day.