The month of May brought along some very interesting articles about PPC from myself. Looking more at the long term aspects to PPC, the articles of May will help you to look into the future of PPC for long term success. As well as this, there are some good factorial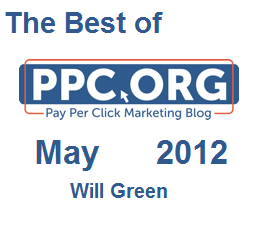 articles describing key areas of PPC that many advertisers still don't know about. For this reason, I hope that these articles will apply to all types of advertisers.
I do get the feeling that sometimes, people don't always want to read bullet point lists on different topics. For this reason, I chose to base these articles in a paragraph structure bringing out what I think are the key pros and cons of PPC. As well as this, I try to relate the pros and cons to the main competitors and opportunity costs of PPC being banner advertising and SEO.
Looking towards the future of PPC, I explain that since the start, PPC has taken advantage of new technology being the internet. However, it seems almost as if the progression and innovation in PPC has halted. Google and others have found the best way to buy and sell adverts. Now, I think they need to optimise their program to be best viewed on different devices seeing that people are using tablets and smartphones even more now than ever.
Why Landing Pages are so Important
I still don't think advertisers understand how important and significant a landing page is to their campaign. It is the 'last hurdle in a hurdle race'. If you fail at the 'last hurdle', then all the work in getting over the other 'hurdles' can be seen as pointless. Therefore, make sure you understand and know how to optimise your landing page to its full potential.
There's one phrase that explains this article, 'it takes an overview of a situation to locate the source of problem'. Coming at PPC from all different kinds of angles, this article fires many key points about pay per click advertising. You learn something new everyday. I have a strong feeling you will from reading this article.
There's the top five best articles I believe I created in May 2012 that will benefit you the most. I hope this has proved useful to you like it has for so many other people.