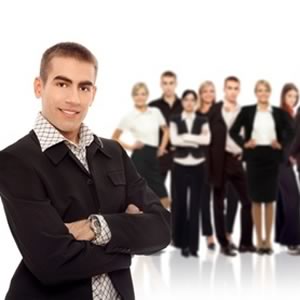 Are you a small business owner?  Are you concerned with your business' ability to advertise to the public? The Internet may be able to provide you an answer to this very perplexing problem.  One of the latest advertising innovations that has changed the way Internet-based commerce is conducted is called PPC, or pay per click ad campaigns.  These ad campaigns are the reasons that many of your favorite websites are dotted with advertisements for seemingly unrelated products.  While this particular marketing strategy has proven to be quite successful, many people believe that they are not technologically skilled enough to utilize it.  Therefore, there are firms which are specifically designed to develop PPC ad campaigns.
However, these types of firms are usually quite costly.  Based on this information, and the fact that many people who own and operate small businesses do not possess a wealth of capital, many small-business owners have elected not to employ these firms.  Bearing this in mind, is it safe to say that small-business owners cannot benefit from PPC ad campaigns?  No, it is not.  There are three types of software, which have been developed by Google, Microsoft, and the operators of Facebook.com, which allow users to create and use their own pay per click ad campaigns at a minimal cost.
While it is no small surprise that Google and Microsoft have developed this type of software, what is surprising is the fact that Facebook has begun to offer PPC software and associated training programs to its subscribers.  Yes, you can turn your Facebook webpage into a real advertisement for your small business.  Facebook ads allows the user to make their ads for specific audiences, based on a variety of criteria including, age, location, interest, and gender.  Furthermore, you can use the features of this social website to inform prospective clients of recent developments in your business, and you can also create a community around your Facebook page.  At the same time, business owners who use Facebook ads can also use their "like" button to increase your advertisements influence on the Facebook community.  There are 800 million potential customers out there on the Facebook website, and you could use these programs to reach them.    Facebook is no longer simply a website committed to communication between friends and family, it has become an indispensable tool for the conduct of Internet-based business.
In conclusion, pay per click ad campaigns are no longer simply the province of the multinational multibillion dollar corporation.  Thanks to the work of software designers at Microsoft and Google, as well as those associated with Facebook.com, the average small business owner in the United States can develop their own pay per click ad campaigns using software such as adwords, adcenter, and Facebook ads.  These three programs are inexpensive, when compared with the amount of money that is needed to hire a dedicated PPC firm.  These types of programs are also very useful, because of the fact that each of their providers offers users in-depth detailed tutorials.  Anyone can operate the software, and any business can benefit from a pay per click ad campaign.
John Rampton is a PPC Entrepreneur, Author, Founder at Due a finance company helping small business owners. Follow me on Twitter @johnrampton