Online marketers often get impressed from some traditional marketing techniques, but that's not the way to win top ranks ever. Although, traditional marketing is usually based on research with support of trials and tests, but in 2013, keeping an eye on the luxuries of digital marketing is needed the most. How would the New Year deal with content, paid advertising, and search engine optimization? Here is a fair analysis of why 2013 needs a fresh approach!
Creating Malleable Content For Wide Publishing
There is a significant difference between print-based content and web-based content. Web content should be flexible and impressionable. Focusing the end readers, the content should be made interesting to read and supportive to bring the desired response from the targeted audience. Try experimenting while creating content and don't compromise over the quality factor.
Fresh content that isn't spread at popular platforms is of no use to the SEO campaign, so to publish content at various platforms, a proactive CMS can help. COPE, a new philosophy appearing on the content marketing scene, is interesting. Create once, publish everywhere would affect greatly the content marketing strategy in 2013.
According to COPE strategy, the social media, or mobile headlines should be short and emotional, H2 or meta description should be long and emotional, URL and title tags should be short and SEO specific, and H1 should be long and SEO specific.
Monitoring And Killing Useless Paid Campaigns
CPC campaigns won't be the ideal approach anymore to get the best results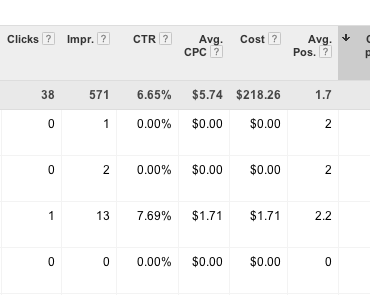 . After getting some well-crafted Ad copies, the ads appear in magazines or on World Wide Web with expectations of top results. It would be required to kill off the budget consuming paid advertising campaigns and diver that towards result driven campaigns.
Facebook paid advertising would be the best approach to go for in 2013, but following conditions are necessary to consider:
There should be multiple campaigns for multiple market segments.
Every Ad should have different imagery and different Ad copy.
Instead of A/B testing, you will have to go for split testing.
Automate the whole process
Remove all the Ads that underperform
Allocate budget to the actively benefitting campaigns
Aggressive SEO Strategies To Follow
In traditional marketing approaches, like TV and radio advertising, expense is more, there are chances of defeat, and success is also not measureable. However, web-based marketing involves realistic KPI creation and actionable tactics building. Google Analytics help the small and medium businesses to measure the marketing campaign success.
B2B companies don't have to underestimate their potential of ranking high at Google or any other search engine. Business owners will have to reconsider their confidence and optimism while competing against the tough rivals. Aggressive, diverse, and fresh strategies are needed to give SEO Edinburgh a new and successful dimension. For innovative and aggressive strategies, follow the things given below:
Use SEMRush to know the traffic generating keywords
Use Open Site Explorer to know from where they are getting links
Use Pinterest to get connected with other bloggers of your specific niche.
Work for organic backlinks for your main website pages.
To know from where the actual conversions are coming, Google Analytics play a significant role. The SEO efforts should be directed towards pushing the visitors to the specific pages while providing them with relative and quality content.
While being in the digital marketing world, ignoring the tools to support the process can't be avoided at all. Looking towards others for inspiration isn't bad, but innovation is the key to get long-term favourable results. Thoughtful and decisive strategies are not just advantageous in terms of high Google ranks, but also to get the right return on investment for the business.
Author Bio:
The post is written by Emma Johns, a professional writer, working with SEO Glasgow agency. She keeps an eagle eye on the latest Google happenings and informs the web masters what to do and what to avoid for successful SEO campaigns.
Debarshi Ghosh Dastidar is a part time blogger and self taught web designer. He can be found most of the time on Twitter tweeting useful blogging as well as designing tips.