Facebook is the most popular social network with 2.06 billion monthly active users and tops the ranking amongst YouTube, WhatsApp, Instagram, WeChat and more. Because of its reach and acceptance across world, businesses are investing million of dollars in advertising through Facebook Ads.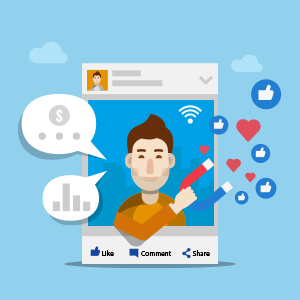 Why Facebook Ads?
Every Facebook user spends an average of 50 minutes on site, which on an average is more than any leisure activity apart from watching TV. It is a huge opportunity for businesses to advertise on Facebook and that's the reason why Facebook ads are growing every year. The truth is, they are effective for your business. One of the case studies on Facebook lead ads reveals their impact on the advertising business. Yayvo.com, a Pakistani eCommerce giant, saw 2X increase in orders after using lead ads to find an audience likely to buy women's fashion and accessories. With its customized approach, it:
Acquired 10,000 leads

2X increase in female traffic to the website

47% increase in female shoppers

2X increase in orders for female category
Having said that, you need to do some homework on Facebook ads to leverage their complete potential. Facebook Ads work similar to an auction and you cannot pay a certain amount to run your ad. Since there are a lot of advertisers trying to get the space in a user's newsfeed, Facebook restricts the number of ads each user sees and thus the bidding plan.
What are the factors affecting the cost of Facebook lead ads?
There are multiple factors that affect the cost of a Facebook ad. Right from your target audience, bidding plan, time of showing your ad, Facebook ranking, bid with competitors, objective, quality of your ad, and the list goes on.
For instance, when there are more number of competitors for your ad space then it directly impacts your bid price taking it higher, and if there are no competitors, your ad cost will drastically decrease.
Similarly, the audience you choose to display your ad can also impact on the cost because you don't have a unique prospect. For example, your product could be a designer wallet for females. But the same set of female audience will also be a target audience for brands like, designer handbags, shoes, dresses or other accessories. There are many traits that multiple brands target uniquely and that's a lot of competition to cut out.
Tips to reduce Facebook Lead Ads cost
Be relevant
There are 2 metrics which decide the quality of your ad there by deciding its cost. They are relevance score and click through rate [CTR]. You will get a relevance score for each ad you run on Facebook, which is rated from 1 through 10, and it measures how relevant your ad is to the audience you are targeting. The higher the relevance score, the lower the cost. Your ads' relevance will impact Facebook's algorithm to display them to users and consequently affect your ad cost.
Relevance does not mean the design of your ad but selecting target audience. Sometimes a highly designed but poorly targeted ad can cost you a high CPC over a poorly designed good targeted ad. Relevant score includes many metrics like engagement, clicks, click-through rates, negative reviews etc. Your relevance score is dynamic. If your audience react positively to your ads (like click it to a landing page), score increases and cost per click decreases. And if they react negatively (by hiding  your ad), your score decreases and cost per click increases.
Likewise, click-through rate is the ratio of number of clicks on your ad over number of impressions. A higher click -through rate means high relevance and low overall cost and vice-versa.
Stick to an objective
Objective reflects the goals you want to achieve through your ads. Your goals could be,
You want your audience to reach your website

You want to increase page likes

You want sales

You want more leads

You want the ad to reach more target audience
Facebook will automatically choose a bidding option based on your objective or you can manually change it. If you want to achieve more leads, it will optimize your ad to accomplish the same.
So how does this objective affect the cost? If your focus goes beyond a single objective, you might have to invest more to achieve less. There are four types of bidding options, CPC (cost per click), CPM (cost per impression), CPA (cost per action or conversion), CPL (cost per like). Cost per click is when you pay only for each user that clicks on your ad. In this case, you don't have to pay for the conversion or when users view your page. But if you only want lot of users to look at your ad,  you might opt for CPM where you pay for 1000 impressions. In this way, you decrease your cost. In case of campaigns, where your objective is to increase page likes, you can go for cost per like, which is more ideal option.
Build custom audience
You choose your audience based on country, age, gender, interest (people interacted with you before, upload and as run to them) etc. Or you can even upload your current customer email lists and use it to create a lookalike audience of similar Facebook users. Or you can also create lookalike of your current Facebook fans. Whatever way  you create your audience list, it directly impacts your budget for ads.
Your click per impression or click per action could drastically decrease when you combine these factors of demography, interests and lookalike segmentation in building your target audience. You can add new prospects  to your pipeline based on the engagements from these campaigns. Custom audiences are a new way for marketers to target their ads. If you see that more number of female audiences have opted for a particular brand's sneakers, you can create a lookalike audience from your fan page, based on the age group, based on other likes of this prospect, etc and run an ad to these particular audience. This would result in more clicks and hence decrease cost per click.
You can also target ads with list of email addresses, phone numbers, location, facebook user ids etc. The opportunities for precisely targeting potential customers are huge and limitless. You can remove your guessing methods for gender or interests, but can include a precise niche of highly targeted users.
Facebook talks about InnoGames which used custom audience segmentation in benefitting their business. With over 150 million players around the world, InnoGames is one of the most successful developers and providers of online games. The company is the brains behind hits such as Tribal Wars, Grepolis and Forge of Empires. InnoGames' key business objective was to acquire highly profitable customers on a large scale for its online strategy game, Forge of Empires. Finally, the game developer created a Custom Audience of its paying players to use as a basis for 4 international Lookalike Audiences for its target regions (Europe, North America, Oceania and the Middle East) and ran its ads within these key areas.
InnoGames now has paying players in 89 countries worldwide. It saw significant results during the 3-month campaign period, including:
48% increase in quarterly installs versus previous quarter

2X increase in return on ad spend versus campaigns without App Event optimisation and worldwide targeting

2X higher registration-to-payer ratio in the US
Choose best time to run your ad
There are peak times of the year when advertisers choose to display their ads or even allocate high bids for their ads. During these times, you will have to pay more than what you normally would have. Big brands won't be affected when compared smaller ones, who can easily invest on more CPC.
Peak times could be festive seasons or holidays. Facebook says that there are more posts, shares and comments during the holidays than any other time of the year, and more people using their mobile devices to look for deals and gift ideas before shopping. Even though it costs more, it is the best time of the year to reach your audience and grow  your business.
The only way  you can decrease the cost is by planning way ahead by keeping the key dates in mind. Also, you can use advert create tool to help you reach your goals, whether it's increase in  traffic to your website, engage your posts more, increase app installs, increase video views, increase lead generation, or even get more people to have conversations with your business on Messenger.
You can choose when to run your ads based on the response flow from your customers. You can use ad scheduling to make sure your ads aren't running when you can't follow up on a lead (when your callcenter is closed). Thus reducing your cost of running each ad.
Split test and choose right image
Did you know that using the right image can have a far reaching effect on your view rate? A visual has an immediate impact on the brain cells over a text – simply because text requires conscious processing of brain and images don't. And when you use the right ones, the impact is going to be great.
Facebook allows you to use carousel format where you can showcase up to 10 images or videos within a single ad, each with its own link. It's up to you, how creative you can get on these. Using 10 images over 1 increases the chances of click through up to 10 times, thereby decreasing the cost. You can tell a story about your brand or promote a product with series of images or even detail on various products.
Facebook wrote a testimonial on Edenred which is a world leader in corporate prepaid schemes. It allows employers and public sector organizations to provide benefits and services through voucher systems.
Forty-one million people use Edenred vouchers within a network of affiliated merchants and groceries. The team wanted to reach the right people to divert the budget to messages that were performing the best. To understand this, they used custom audiences and lookalike audiences and optimized ad creative and formats throughout the campaigns. Along with that, they also used carousel ads to showcase their range of products and services with relevant audiences. As a result, they were able to increase:
3X campaign return on investment

60% lower cost per lead within campaigns synchronized with TV ads

50% lower cost per lead in one month with carousel ads
You can also split test on landing pages, time you run your ad, audience etc.
Facebook Ads offer lot of permutations and combinations where you can test and see how your ad cost changes. Before you start investing, it's good to get experimental to understand how ads in your business run, and how the market responds.
Lizia is a content writer for Agile CRM, an all-in-one CRM for small and medium businesses. She brings about 6 years of experience in the IT industry working in various market research roles. She can be found covering articles on digital marketing and CRM majorly. She loves spending time with family, watches talk shows and enjoys her everyday life.