Written by Lalit Sharma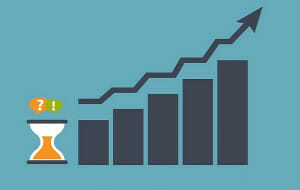 The future of global business, according to marketing experts, lies online. In fact, this prognosis seems to already have come true with numbers indicating that the modern shopper adores online shopping. Well, as a suave business owner you appreciate the importance of online visibility but it is important to note that a website alone will not help you.
There are millions of websites out there but if yours is not appearing on the first page of search engines for the targeted keyword, it might be as well as non-existent. To gain a competitive edge in your niche, you must leverage search engine optimization (SEO). These are marketing techniques aimed at increasing your ranking for your targeted keyword while at the same time guaranteeing relevant traffic to your website.
The display provided by Google, for instance, is based on a complex set of algorithms which are always being updated. For instance, a few years back all you needed to do was link heavily to get higher ranking but this will now have a negative impact on your site's ranking. By using SEO campaign as part of your marketing campaign you will be rewarded by search engines with higher ranking on search engine result pages (SERPs).
What Recent Numbers Say about Internet Marketing
The number of internet users as of January 2016 stands at 3.2 billion according to Internet Live stats. In its own study published on Internet World Stats, the Miniwatts Marketing Group reckons North America has an internet penetration of 87.9%. In its 2015 report, Internet Retailer has already indicated that the U.S e-retail sales have surpassed the $300 billion mark for the first time.
According to Forrester Research, 70% of the population in the U.S, Britain, Sweden and Netherlands shop online. The same study shows that online sales will grow by 9-10% and this highlights the immense opportunity your business can leverage from such numbers.
Without a professionally done website, your business risks sinking into oblivion and this is where a web marketing specialist comes in handy. When using the internet, you must have realized that the top five suggestions on a search engine result are the ones you pick while ignoring the others. If your website doesn't feature among these top performers, then it will also be ignored and this will in turn have a big impact on sales conversion.
Case Studies Highlighting the Importance of SEO
Before your page goes live, you must appreciate what the search engines want in order to reward it with high ranking for the targeted keywords. Here are the major determinants:
User experience: Visitors must have an easy navigation time when they land on your page. Every page must be maneuverable and no broken links should be allowed.
Reliability: If your website has performance issues, you can be sure Google crawlers will note this and rank your site lowly. Through SEO, such issues are fine-tuned to avoid penalties.
Content quality: The best website must always have fresh content and the information must be relevant. You must avoid content spinning or fluffy content because this will not add any value to your site.
Authority: You must endeavor to become an authority in your niche by guest-posting or back linking to authoritative pages.
Now that you appreciate how critical high Google ranking is to your business website, it is time to look at the practical benefits the SEO expert brings to the table. Here are some ideas:
Increased Quality Traffic
It is one thing to get high numbers on your page and quite another to convert these numbers. A good case study is Axiom Telecom, a global brand which was however struggling to make any headway in its online campaign. Once an SEO expert came on board, an intense CMS analysis was done, an XML map site was added and Google Maps was optimized for the company's location. The initial goal of 20%-40% was shattered and an amazing 470% increase in organic visits was achieved instead.
Sales Conversion
AD Systems, an international branding company, was going through a rough patch in converting but once a SEO consultant came on board, a market survey was done instantly to review the weaknesses exhibited by their website. As the project continued, the bounce rate decreased by 63% while conversion rate increased by 47%.
In another case, a Small Ford Car Dealership in West Michigan which was finding it hard to rank in its niche contracted an SEO expert. Its poor CMS was a big hindrance and when the website was reworked, things got better. There was a 111% increase in organic visits and a similar improvement in sales even from outside the small town.
Increased Visibility
PRSA Job center which is owned by Public Relations Society of America (PRSA) had great potential to link online but its website was not fully optimized for search engines. Once the organization decided to increase its reach, an intense SEO audit project started which targeted keywords, indexing problems, and quality of links. The SEO consultant focused on improving the platform's quality of content and link building among other techniques.
Within the first 6 months of the project, the website's views increased by 40%. Referrals from queries for the targeted keywords have increased by 450% and their popularity as the premier public relations forum continues to rise.
There are many other reasons for optimizing your website including easier maintenance, higher ROI and authority in your industry. However, SEO should not be applied as a stop gap measure but as anongoing process right from the start. You should engage a web marketing specialist from the beginning in order to come up with the best keywords, meta descriptions, header tags, digital media, an SEO friendly URL structure, good content and integrating social media in your marketing campaign.
There are multiple white hat SEO techniques used by internet marketing specialists. Before hiring, make sure you confirm the specific techniques to be used lest you fall foul of webmaster regulations. You should also hire an expert who understands your niche industry and one who has essential resources to carry out a comprehensive search engine optimization campaign.
Author Bio: Lalit Sharma is an SEO consultant who runs a SEO house called Ranking By SEO. He is specialized in link building and other SEO related activities.