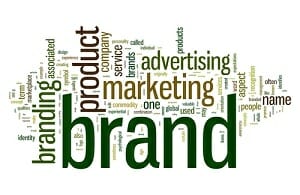 One of the greatest obstacles that startup and small businesses must overcome is the matter of brand recognition. Regardless of whether a company has been around for a mere handful of months or an entire decade, gaining renown on the World Wide Web can be an incredible challenge. As we've all seen, corporations are able to often rely on their name and reputation as a way to convince customers to do business with them in addition to their advertisements. Every SMB owner no doubt wants to be able to do the same.
Of course, this is all easier said than done. Organic SEO work can play a major role in transforming a company's name into a recognizable brand, but these efforts can take a considerable amount of time to prove fruitful. More and more, businesses are turning to pay per click marketing as a way to not only improve conversion rates but also as a means by which to spread brand awareness. With the right PPC tips, making a business a household name becomes a lot faster and easier.
Placing a Company's Name in the Right Place
Although most PPC companies market their clients on ad networks such as Google AdWords, increasingly more businesses are turning to social media websites as the foundation of their pay per click campaigns. Besides offering a different avenue for paid advertisements, networks such as Facebook and Twitter make excellent foundations for spreading brand awareness. Due to the millions of users making status updates and creating tweets on a daily basis, the odds for a company to be openly discussed within social circles are much greater than on traditional ad networks.
However, it should be noted that the level of thought put into a PPC campaign needs to be significant for it to gain traction as a talking point. An experienced pay per click ad manager should always carefully consider which keywords may yield the best conversion rates and which may get people talking most about a brand. One must also make sure the copy that is attached to a PPC ad is also well-written and interesting.
Sustaining the Conversation
It's one thing to have people talking about a brand, but getting people to engage it is a whole other matter. Fortunately, advertising on a social network also means being able to interact directly with potential followers and customers. When focusing on spreading brand awareness, a company should always supplement those efforts with a heavy dose of social media activity. By seeking out those users who would be the intended audience of a PPC campaign, one can extend the influence of the advertisement well beyond its finish. Try reaching out to these people directly or running contests that may interest users.
Raising brand awareness is always a true challenge to any experienced marketing firm, but it's not an impossible goal when using solid PPC tips and campaign strategies. As always, it's important to be patient when trying to get a company's name recognized. The right combination of SEO and PPC work will get the job done, but all in due time.
Todd Bailey is Vice President of Marketing and Digital Strategy at WebiMax in Mount Laurel, NJ. WebiMax is an industry leading search engine optimization (SEO) firm with over 150 employees and 500+ clients worldwide. Find him on Twitter @WebiMax and @push_star