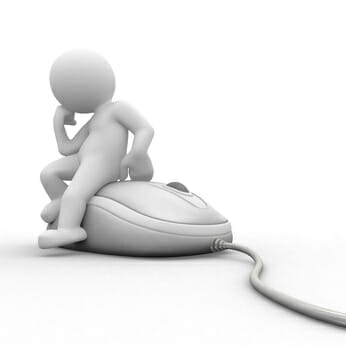 With PPC advertising, you will be only charged when a most potential visitor clicks on your ad and lands on your website to find more information about the product/service, you are offering. You are not charged for displaying your ads with PPC which also saves you money. While with CMP, you are paying to the blog or website for just displaying your ad/ads.
Either a potential visitor clicks them or not, you will be charged for that impression. So, you are not getting much awareness about your product as, the visitors from that blog is not landing on your website.
No doubt, with PPC, you can get more exposure for your brand but on the downside, if you don't target the right keywords, than you will only waste your money in just invalid clicks. Your online success only depends on the amount of targeted traffic; you have on your website as only these potential visitors are actually interested in your product or service.
If you are new to online marketing, then it is highly recommended to hire a PPC consultant to make sure that you are getting the right visitors on your website and are getting the maximum return on your investment.
If you are looking for long term benefits, than its better to look for other ways so, you can reduce your advertising cost and have maximum profits. One of the best ways to get free traffic from all major search engines for months is SEO (Search Engine Optimization).
SEO is a long term process and required the use of different techniques to get higher ranking for particular keywords. You can hire an SEO firm, it will definitely cost you money but once you have your desired rankings in search engines, you will be able to enjoy free traffic for months/years to come and lots of sales every day.
John Rampton is a PPC Entrepreneur, Author, Founder at Due a finance company helping small business owners. Follow me on Twitter @johnrampton